Sielox CLASS™ Emergency Response System Takes New Jersey School Security to the Next Level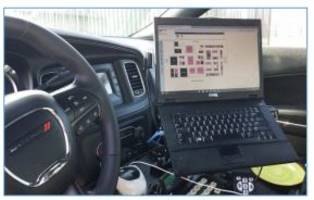 Las Vegas, NV (April 5, 2017) – Quality education is a primary consideration for parents, students, faculty and governing boards of Sterling High School in Somerdale, New Jersey. Also primary to these stakeholders is a safe and secure environment that is ensured with both technical and procedural measures, including video surveillance, badging and visitor management. Most recently, the school advanced their security to the next level with the implementation of Sielox CLASS (Crisis Lockdown Alert Status System).
Sielox' CLASS provides real-time classroom status, updates and notifications to administrators and first responders using graphical maps, email and text messaging to assist in making split-second decisions in the event of an incident or developing situation. The dynamic graphical map provides real-time status of up to eight color conditions. The Sterling configuration consists of green (Safe/secure); pink (Morning Check-in); yellow (Danger outside building); blue (Medical emergency); orange (Disturbance); and red (Imminent Danger).
Per procedures established by school Superintendent Mark Napoleon, teachers, staff and the local police department have all been given access to the system. Teachers are required to sign in to CLASS at the beginning of the school day and label their room "green", indicating it is safe. As teachers move from one classroom to another, they again sign in and follow the same procedure, enabling the front office to know the location of faculty and the situation at all times.
According to Superintendent Napoleon, the school has used the system twice since going operational and, in both incidents, CLASS helped mitigate potentially dangerous situations.
He says, "It's a very easy system to use and required almost no learning curve. It was a great way to go in making the school safer and more secure."
As the school moves forward with their security initiatives, they intend to tie new operations into CLASS. For instance, it is currently integrated with an access control system to remotely lock exterior doors. In the future, they will have a full lockdown of all doors, including the interior. It is also interfaced to their paging system via the Sielox AC-1700 access control system outputs to trigger preprogrammed announcements and messages. Planned integration with existing hallway motion sensors will "track" intruders on the floorplan maps.
"Customers want simple and intuitive technology solutions that work seamlessly with other systems," said Karen Evans, Sielox LLC President and CEO. "With CLASS, Sielox is providing a sophisticated yet highly usable experience for schools to achieve this, and further to improve their overall security by accelerating the ability to react to incidents."
Sielox offers advanced integrated solutions for professional security applications that include a wide range of access control and surveillance software, hardware and accessories. Products are designed and manufactured in the U.S.A. and meet or exceed any user requirement from entry level to enterprisewide systems. Sielox delivers its access control products through a worldwide network of more than 200 certified Business Partners.
For more information about Sielox, visit www.Sielox.com, email info@Sielox.com or call toll free 800-424-2126.
About Sielox
Since 1979, Sielox has designed and manufactured innovative security management systems including Pinnacle® Advanced Access Control, 1700 Intelligent Controller with lockdown and serviceability, Sielox AnyWare™ Fast & Easy access control and the award-winning Sielox Class™ Crisis Lockdown Alert Status System. Our select business partners integrate scalable Sielox and OEM solutions for commercial, education, financial, government, utilities, retail and healthcare markets.
Sielox provides intuitive "Made in USA" solutions that exceed today's complex and demanding security environments.
More from Chemicals & Gases