Siborg System's Smart Tweezers LCR-Meter Global Popularity Grows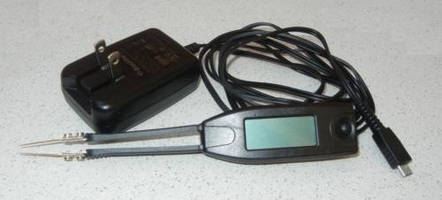 Canadian Siborg Systems' LCR-meter, Smart Tweezers, is an innovative device that completely revolutionizes testing and troubleshooting Surface Mount Technology. The device has expanded globally with new distributors bring it to over 27 countries on 5 continents. Siborg has launched numerous websites for the device based on region, launched Europe's first licensed calibration facility and begun development on a new model.



Since Surface Mount Technology is becoming the normal for manufacturing electronics, testing, troubleshooting, repairing and debugging components and PCBs has become an issue while using a conventional bench-type tester. Where conventional testers are large and require setting up, Smart Tweezers are fully automatic, handheld and only 2 oz. With just a touch of the integrated tweezer tips to a component, Smart Tweezers automatically determines the type of component and tests Capacitance, Inductance and Resistance automatically. Other features on the device include; Equivalent Series Resistance (ESR) measurements, diode and continuity testing, adjustable test signals, component sorting with adjustable tolerance, and offset subtraction with a basic accuracy of 0.2%.



Many major high-tech companies, and the new distributors agree that Smart Tweezers is a professional quality tool and is indispensable for working with surface mount technology.



More from Agricultural & Farming Products