Scented Clear Plastic Packaging enhances product appeal.
Press Release Summary: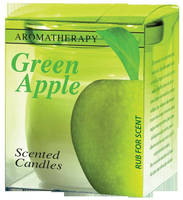 Multi-sensory packaging consists of scented, transparent plastic folding cartons with optional opaque, translucent, or holographic print. It promotes product visibility to consumers and entices them to pick it off the shelf to smell it. Thus brand owners and consumer product manufacturers can attract consumers via fragrance but without aesthetically unsavory scratch-and-sniff sticker. Packaging solution is suited for use by hair/body care ad perfume product companies.
---
Original Press Release:

Scented Clear Plastic Packaging from Transparent Packaging Inc.



Exhilarate your product appeal - add fragrances to your packaging graphics

HAMILTON, Ontario, April 22 -- Transparent Packaging Inc. (http://www.tpackaging.com/) , a pioneer in clear folding carton converting technologies with its manufacturing plant in Montreal, Quebec, has introduced its latest innovation. A scented transparent packaging box that not only allows consumers to see the product, but also entices the consumer to pick the product up off the shelf to smell it. Thus getting the product a step closer to being placed in the shopping cart.

This innovation allows brand owners and consumer product manufacturers to attract consumers with another of their product's key attributes, its fragrance, without the addition of a secondary paper scratch and sniff sticker, which can have a denigrating effect on the packaging image.

Various product categories from hair and body care to perfume product companies would find this packaging augmentation a great leap in their branding efforts with immediate return on investment.

According to the President of Transparent Packaging Inc. (http://www.tpackaging.com/) , David Dennison, the company has developed several innovative application methods to allow for large scale production runs, as well as relatively low volume specialty product applications. "The response from our clients that have seen the product and its shelf impact potential has been terrific," he added.

Multi sensory packaging is now enhanced. The use of transparent plastic folding cartons for product visibility with optional opaque, translucent or holographic print, coupled with the ability to encapsulate any fragrance onto the packaging graphics, does indeed invigorate "Multi Sensory Packaging." Transparent Packaging is proud to be the pioneer once again.

About Transparent Packaging Inc. (http://www.tpackaging.com/) -- The amalgamation of what was previously three competitors: Transparent Packaging Inc., Sicht-Pack and Look Packaging. The first in the industry to pioneer sustainable, 25% post consumer recycled PET clear folding cartons, Transparent Packaging focuses strictly on the specialized non-paper packaging converting business. Why Transparent: 24 hours RFQ response time, Excellent innovation, On-time delivery, Creative design services, Print, soft crease & glue line quality. Products: Clear folding cartons, Point of purchase Powerchutes, DVD and literature holders, clear rigid windows for sbs cartons, set box covers and clear sleeves.

CONTACT: Transparent Packaging Inc., 1-800-461-8106 or 1-800-454-5269, info@tpackaging.com , www.tpackaging.com

More from Packaging Products & Equipment