Samtec's New AccliMate(TM) Sealed Cable Assembly Solutionator® Gives You Ultimate Design Flexibility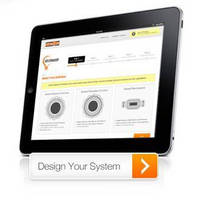 Our newly released Solutionator® is an online tool that gives you total design flexibility with AccliMate(TM) IP67 and IP68 dust and water sealed cable products.

In a few easy steps, you are able to design a complete sealed cable system from over 350,000 design permutations comprised of mix-and-match options on bundled cable, shell size and material, contact size and quantity, contact placement, wire gauge and keying options.

In a matter of minutes, you are able to design a solution to your exact specifications, see real time power performance simulations of your design, download a spec sheet and request a free sample or a quote. Try out the Solutionator and let us know what you think!

Visit us online for more AccliMate(TM) product information or contact us at acclimate@samtec.com.

Related