Rotating Anchorage Point optimizes freedom of movement.
Press Release Summary: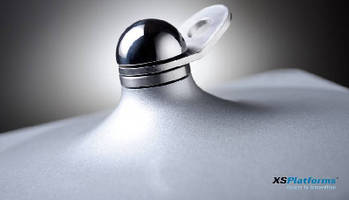 Able to be installed straight onto roof covering, XTS-Globe features 360° rotating safety eye that maximizes freedom of movement while working at heights. Design accelerates positioning and has CE mark as well as EN 795 class A certification. Designed to be used as detachable roof anchorage point, product can be used on most types of roofs and allows for inspection (visual or tensile) at any time without activation.
---
Original Press Release:

New Rotating Anchorage Point for Maximum Freedom of Movement



XSPlatforms is introducing a new anchorage point with a 360° rotating safety eye: the XTS-Globe. The rotating safety eye provides maximum freedom of movement while working at heights. The XTS-Globe is our own innovation and can be installed straight on to the roof covering.

Safety. The XTS-Globe offers safety and ease of use to everyone who works at heights.
The XTS-Globe is designed to be used as a detachable roof anchorage point. Inspection is possible at any time (visually or by means of a tensile test), without activating the anchorage point. The XTS-Globe provides the same level of safety as traditional anchorage systems: the system has a CE mark and EN 795 class A certification.

Installation. The XTS-Globe can be installed straight onto the roof covering. The XTS-Globe can be used on practically all types of roofs and is more cost-effective than other, conventional anchorage systems. The XTS-Globe is simple to install on roofs made of concrete, hollow section concrete and steel. Positioning is four to five times faster than conventional anchorage points. The XTS-Globe is mounted directly onto the existing roof cladding without extra construction costs or prior preparations. The XTS-Globe can then be mounted straight onto the base plate. A shock absorber is required in the mobile fall line. In the unlikely event of a fall the shock absorber absorbs the energy released. After such a fall the XTS-Globe can easily be replaced without damage to the roof. At all times the roof remains watertight.

Availability. The XTS-Globe can be purchased through a select worldwide network of distributors. The distributors can also assemble and inspect it. The XTS-Globe should be inspected every year by one of our authorized partners.

XSPlatforms. XSPlatforms designs, constructs, assembles and operates systems for physical facade access in high-rises. Made-to-measure, turnkey if necessary, worldwide and in accordance with legislation. XSPlatforms is the specialist for external access to innovative architecture and complex building structures.

XSPlatforms has more than fifteen years' experience in the field of safe working at heights. Our products are facade maintenance systems and access structures, fall protection systems, cradles and scaffolding.

We train users, perform risk inventories, work in accordance with ISO 9001 and provide consultancy services from currently 22 branches in Western Europe, Asia, the Middle East and North America. For more information visit our website www.xsplatforms.com.

More from Materials