Rollprint Packaging Products Adopts TOPAS® Cyclic Olefin Copolymer (COC) as Newest Replacement for Barex® PAN Resin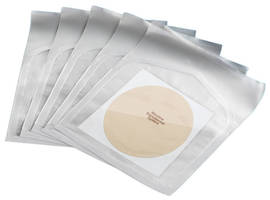 COC-Based Films Delivers Strong Chemical Resistance in Extrusion Coated and Multilayer Coextrusions for Healthcare Packaging



FLORENCE, Ky. – Rollprint Packaging Products Inc., Addison, Ill., a leading worldwide supplier of packaging materials for the healthcare and consumer industries, is one of the first healthcare packaging firms to offer Barex® polyacrylonitrile (PAN) replacement products in the wake of the announced closure of Ineos' lone Barex® plant in Lima, Ohio. Rollprint recognized the importance of low adsorption and permeation in demanding healthcare uses such as nicotine patches. These challenging applications now benefit from Rollprint's adoption of TOPAS® cyclic olefin copolymer (COC) from TOPAS Advanced Polymers as an alternative to Barex® PAN.



"We're pleased that COC is filling the void left by Barex® PAN providing the necessary chemical resistance and sealability for innovative healthcare applications already commercialized and in development," said Dwane Hahn, vice president of sales and marketing for Rollprint Packaging Products.



Rollprint has worked closely with TOPAS in specifying COC in extrusion coated and multilayer coextrusion applications that require strong chemical resistance. For instance, Rollprint adds COC as a moisture barrier layer in its clear, barrier film technology called ClearFoil® for flexible packaging applications. ClearFoil® uses aluminum or silicone-coated polyester to provide the ultimate in oxygen and moisture barrier resistance. Rollprint has also developed packaging for transdermal patches which use COC in multilayer structures for high chemical resistance.



"Our packaging engineers have worked closely with TOPAS to design multilayer packages that can hold some of the most challenging chemicals while still being user friendly," said Hahn.



While not a 1-for-1 replacement for PAN, COC delivers effective chemical resistance and low adsorption rates, exhibiting low reactivity with medical-grade chemical contents such as nicotine for patches. For example, COC's resistance to methyl salicylate is similar to PAN and better than PETG. COC's adsorption of nicotine is less than that of PETG and ethylene vinyl alcohol (EVOH). Unlike PAN, TOPAS COC can be melt processed by all common thermoplastic processing methods including mono and multi-layer film, sheet, and extrusion coating, along with injection and extrusion blow molding.



Rollprint's Barex® alternatives include films, extrusion coatings, and laminations incorporating COC, quenched PET, PP, EVOH, foil, and ClearFoil® in peelable and weld-seal options.



About Rollprint Packaging Products                                                                                             

With manufacturing facilities near Chicago, Ill., and Singapore, Rollprint Packaging Products, Inc. is a worldwide supplier of packaging materials for the healthcare and consumer industries. The company offers a complete range of flexible, heat-sealable materials incorporating film, ClearFoil®, foil, Tyvek®and paper. Structures can be designed to accommodate any sterilization method. Available in rollstock, pouches, and die-cut lids, Rollprint's materials can meet the needs of most peelable, chemical-resistant, and barrier applications.



Rollprint is respected throughout the packaging industry for its heat-sealable, peelable rollstock and pouch technology, as well as its ClearFoil® ultra-high barrier transparent laminates, Allegro® peelable sealants, and ClearForm® forming webs. Rollprint has supplied flexible packaging materials into healthcare, industrial, and consumer end-use applications for more than 50 years. For more information, visit www.rollprint.com.



About TOPAS Advanced Polymers                                                                           

TOPAS Advanced Polymers is the world's leading maker of cyclic olefin copolymer (COC), a glass-clear and incredibly pure plastic for healthcare, optics, packaging, and electronics applications. From insulin delivery, to food-contact films, to tablet and smartphone displays, TOPAS COC is the high-performance material of choice. The broad global regulatory compliance of TOPAS COC can make your next development a simpler task. Learn more at www.topas.com.



Press Contact:                                                                                                         

Joseph Grande                                                    

413-684-2463                                                                             

joe@jgrandecommunications.com



®Barex is a registered trademark of Ineos Capital Limited.



More from Material Processing