Repco Contacts, Brushes and Coils Get the Spotlight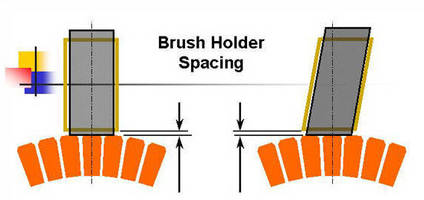 Repco is featuring two replacement contacts for leading brands in its April 30 newsletter.  Repco replacement contacts for Eaton A200, size 00-8 full-voltage AC starters have a strong installed base in the industrial market.  They are used in controls to turn-on and turn-off electric motors and motor-controlled equipment.



Repco is also featuring Telemecanique/Gould replacement contacts for the old style Gould, CN1 & 2, LC1, PA2 and PN1 lines.  April's newsletter spotlights special pricing for a size 3 old style Gould/ITE kit. You will have a difficult time finding these replacements on OEM sites because these parts are obsolete and no longer available.



300 Carbon Brushes, 1 Source

Repco stands alone in the world when it comes to carbon brushes.  No other company stocks and sells carbon brushes from all the leading manufacturers (Morgan AM&T, Carbone and Helwig) as well as its own private label brand of brushes.  As a single source supplier, Repco's catalog features 300 replacement carbon brushes for industrial motors and generators.  Repco fully guarantees its product as a lower-cost alternative to OEM offerings.  All brushes, contacts and control coils are stocked at the company's Marlton, NJ warehouse.



Repco has also published educational material for its line of replacement parts.  Review Carbon Brush Replacements for Motor Manufacturers and Carbon Brushes for help in choosing the right brush for your application.  The January newsletter shows you How to Measure a Carbon Brush, and for an illustration of carbon brush holder alignment see last month's issue.  Like all Repco products, the brushes are guaranteed to equal the performance of OEM items.