Reasontek Corporation Bladder Accumulator Repair Kits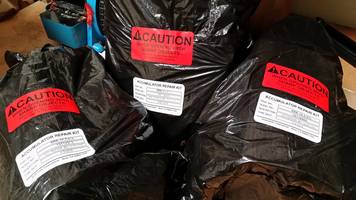 Custom design of bladder accumulator repair kits. Standard and non-standard sizes available as 1G, 2.5G, 5G, 10G, 11G, 12.5G, 15G, 16.5G, etc. Materials: Nitrile, Low Temp Nitrile, Hydrin, Viton, etc...
Our bladder accumulator and repair kits are equivalent replacement to most of the US brands on the markets such as Parker/Greer, Oil Air, Accumulators, Tobul, etc.
Reasontek Corporation
565 W. Lambert Rd. #D
Brea, CA 92821
phone: 323-800-6566
contact:
runsong xu
email: sales@reasontek.com