Pump Maintenance and Repair Services
Pump Repair Service replaces seals with magnetic couplings.
Press Release Summary: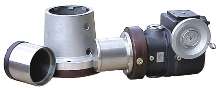 Rexroth polyurethane and metering pump repair services covers RHL Rotary Power Pumps, Viking, and MHR pumps. Magnetic coupling conversion is provided for RHL and Rexroth pumps, low-pressure gear and feed pumps, and day tank agitators. Conversion involves replacing pump drive shaft seal with outer (driver) magnet assembly and inner (driven) magnet assembly. Outer assembly is connected to motor, and inner assembly is directly attached to pump input drive shaft.
---
Original Press Release:

Linden Industries Expands Their Polyurethane & Rexroth Metering Pump Repair Services


February 2004, Linden Industries announced the expansion of their Rexroth polyurethane pump repair services to include RHL (Rotary Power Pumps), Viking & MHR pumps. They have also increased their range of pumps to which they provide magnetic coupling conversion to include RHL & Rexroth pumps, low-pressure gear pumps, low-pressure feed pumps and day tank agitators.

Linden has seen a surge in the demand for magnetic coupling conversions, often termed "mag drives". The traditional seals used in pumps and agitators often deteriorate leading to leakage of polyol and isocyanate. Depending upon the system and the additives, seals can breakdown frequently leading to excessive downtime for seal replacement. By converting to magnetic couplings, the inner magnet is isolated within the pump case, seals and therefore leaks are eliminated.

The conversion involves replacing the pump drive shaft seal with two magnet assemblies and is performed by Linden's Rexroth trained pump repair staff. One is the outer assembly (the driver magnet) and the other is the inner assembly (the driven magnet). The outer assembly is connected to a motor and the inner assembly is directly attached to the pump input drive shaft. When load (torque) is applied, the coupling deflects angularly and the magnets create a force of simultaneous attraction and repulsion. This force is used to transfer torque from the motor to the drive shaft.

Linden Industries maintains the largest inventory of Rexroth pumps in North America with A2VK12, A2VK28, and A2VK55 pumps in stock and ready to ship. They also offer a pump core exchange program, providing a rebuilt replacement pump, while the existing pump is out for service. All pumps, new and rebuilt, are pressure and flow tested prior to shipment to Rexroth specifications.

Linden's Optimizing Polyurethane Processing training course features a hands-on demonstration of magnetic couplings, the benefits and how they work. The training course is scheduled for February 24-26, March 30-April 1, and May 4-5, 2004. For additional information, readers should contact Mr. Theron Sherman, Sales Manager or Linden Industries Repair Department, 137 Ascot Parkway, Cuyahoga Falls, Ohio 44223, p. (330) 928-4064 f. (330) 928-1854. www.lindenindustries.com

More from Laboratory and Research Supplies and Equipment