Princeton Identity(TM) Demonstrates Biometric Lineup at ASIS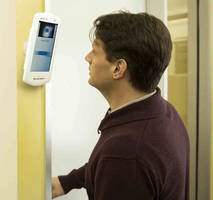 New Company Highlights Powerful, Cost-Effective Security Solutions



Orlando, FL (September 12, 2016) - Princeton Identity™, Inc., recently spun off from parent company SRI International, will be demonstrating its fast and powerful biometric identity product lineup here at ASIS 2016. The live booth demonstrations (booth #3829) will show how easily cost-effective biometric readers and advanced identity management software can be used to improve security and operations, with applications in access control, time and attendance, two-way communication, and more.



"The market has a growing understanding of the importance of identity as the foundation for both physical and logical security," said Mark Clifton, Chief Executive Officer, Princeton Identity, Inc. "We developed our flexible product lineup to give integrators the ability to implement superior access control and identity management for a broad range of security applications."



Booth visitors will see these products in operation:



IOM Access Control Tablet: This tablet fuses access-control readers, biometrics, keypads, intercoms, cameras and more to establish a new benchmark for cost-effective value and functionality. This user-friendly product delivers the gold standard of biometric identification–iris recognition–on a flexible Android® platform, enabling superior multifactor access control, workforce management, communications and messaging.



IOM Biometric Tablet: This tablet is a fully mobile tool that is not only protected by an iris reader to prevent unauthorized usage, but also can be used for biometric enrollment functions including multimodal iris and facial recognition capture. The tablet is compatible with leading iris databases, and perfectly suited for use with the IOM Identity Management Platform.



IOM Identity Management Platform: This scalable software platform provides an intuitive, easy-to-use web interface with a set of core services for multimodal biometric identification (face, iris, fingerprint), as well as a suite of auxiliary services including authentication, component registration and biometrically backed badge generation. The platform provides IT and security managers with a complete solution for managing identities to support access control, personnel management, logical access, and more.



IOM Multimodal Identity Station: This portable, flexible solution is ideal for government and enterprise programs requiring multi-biometric enrollment and verification. The kit includes face, iris, fingerprint and badging capabilities to support workforce badging and national ID programs, and can be easily set up and used in unconstrained environments, including outdoors.



IOM Access Control Reader: This convenient and reliable biometric identity solution supports secure access control and workforce management applications with an effortless, standoff identity authentication in less than a second at any point of entry, indoors or outdoors. Users simply glance at the unit without having to remove glasses or bring their eyes close to the device.



Princeton Identity uses patented iris recognition technologies throughout their product lineup with some also capturing face images or other biometrics for multimodal applications. Experts estimate that the iris recognition technologies in the Princeton Identity product offering are orders of magnitude more secure than fingerprint sensors. Additionally, irises cannot be lost or stolen like physical devices, and iris readers cannot be fooled by makeup, hair or clothing changes. Only authorized individuals will be authenticated.



For more information about Princeton Identity visit www.princetonidentity.com.



About Princeton Identity



Princeton Identity www.princetonidentity.com develops innovative technologies, software and physical hardware solutions designed to verify and manage individuals' identities for a wide range of physical security and data access applications. The company's unique multimodal biometric solutions employ distinctive iris and facial recognition technologies which deliver the highest levels of accuracy and speed both indoors and outdoors. With proven installations around the world utilizing their technology, Princeton Identity offers system solutions for a diverse range of mainstream applications including mobile access control, corporate, industrial and secure workplaces, airports, critical infrastructure, public arenas and border control. Using the company's unique technical expertise developed through a long history of research and innovation at SRI International, Princeton Identity creates and integrates the world's fastest, most accurate, versatile and non-intrusive identity solutions.

More from Electronic Components & Devices