Preventing Winter Sewer Odors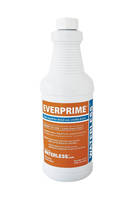 When floor drains and other pipes dry up, as they can in the cold, dry winter months, the result can be sewer odors. This happens with the evaporation of the water in the U-, S-, or J-shaped pipe located below the drain that blocks sewer odors.



Everprime®, from Waterless Co., prevents this. Just three ounces of biodegradable Everprime keeps drains odor free year-round. With Everprime, smelly floor drains are a thing of the past in wintertime and all the time.



For more information, visit www.waterless.com or email info@waterless.com.



More from Sensors, Monitors & Transducers