Precision Paper Machine Felt Rolls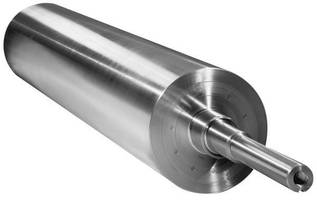 Webex felt rolls are available to suit any customer's line speed with optional air release grooving to achieve longer felt life and better drying.

(Neenah, Wis.) - Webex, an industry leader in the manufacture of precision process rolls, offers felt rolls in lengths up to 300 inches and more. Rolls are dynamically balanced at each customer's line speed to ISO grade G2.5 or finer. Options include air release grooving for increased felt life and better drying, bolt-on journals for easy maintenance and alloy steel journals for heavy weight applications. Optional chrome plating and a wide range of rubber coverings are also available. All engineering, design and surface finishing are performed in house. Webex remains the only ISO-certified roll producer in North America since 1994.

Webex: (920) 729-6666 www.webexinc.com

Webex, Inc. specializes in the design and manufacture of precision rolls and custom machinery for the web handling and converting industries. Custom precision rolls include process rolls of all kinds -- heat transfer rolls, vacuum rolls, air turn rolls and standard idlers. Webex custom machinery capabilities include engineering, assembly and testing. For more information, call (920) 729-6666 or visit www.webexinc.com.