Possibly the Toughest Vacuum Cleaner in the Industry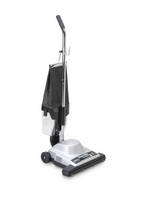 This has got to be one of the toughest – if not the toughest – vacuum cleaner in the professional cleaning industry.  Powr-Flite's 16-inch Ironside Metal Upright vacuum cleaner has a heavy-duty steel hood and aluminum chassis.  With a powerful 9 amp, 1.3 hp motor, this system has a handle actuated switch – up for off, mid-range on – and folds all the way down to clean under furniture, allowing for simple operation and flexibility.  Plus the Ironside requires no tools to replace belts or for maintenance, reducing downtime.



For more information, visit www.powr-flite.com or call toll free 1 800.880.2913.