Perfect Mat for Heavily Trafficked Areas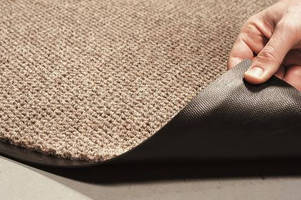 The Marathon™ mat from Crown Mats and Matting is specifically designed for indoor use in heavily trafficked areas such as hotels, airports, schools, restaurants, and even convention centers.



The Marathon mat features a heavy-duty needle-punch surface to capture and trap dust, dirt, and debris and help dry shoe bottoms, keeping floors cleaner and safer and helping to reduce cleaning and maintenance costs.



The Marathon's crush-resistant, latex-coated reinforced pattern provides added durability—one reason it is backed by Crown's "Total Confidence" warranty.



For more information, visit www.crown-mats.com or call toll-free: 800-628-5463.









More from Software