Perfect for Any Carpeted Surface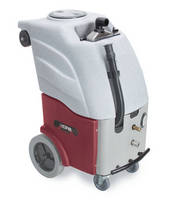 CFR's moisture-controlled recycling portable carpet extractors can tackle any carpet cleaning challenge and are perfect for all types of carpets in a variety of settings-from compact spaces to large, unobstructed areas.

The CFR-patented recycling extractors are self-contained upright units ranging in size from 10 gallons to 25 gallons.

Because they are moisture-controlled systems, they allow carpets to dry fast, so areas may be put back into service quickly. And dry surfaces help prevent slips and falls as users walk from carpets to hard-surface floors.

For more information, visit www.cfrcorp.com or call toll-free: 800-533-2557.


More from Packaging Products & Equipment