Overhead Door Earns Award for Commercial Product Innovation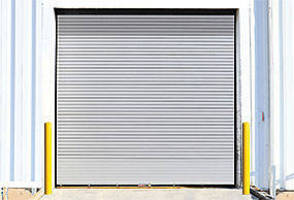 DALLAS – A panel of 50 building professionals and architects has recognized Overhead Door Corporation as an industry innovator among manufacturers of commercial building products.



Architectural Products magazine awarded Dallas-based Overhead Door first place in the windows/doors/openings category of the publication's annual Product Innovation Awards (PIAs) for its Stormtite™ AP Model 627 Insulated Rolling Service Door.  The PIAs determine and honor innovation in the development and refinement of building-related products providing a method for industry peers to impartially review products and present readers with items believed to be innovative and worth investigating.



"Building on the success of last year's program, this third edition of the Product Innovation Awards proves commercial building manufacturers are committed to, and are working tirelessly toward, delivering more sustainable products as well as products that deliver better performance, life and affordability," said Jim Crockett, the magazine's editorial director.



Introduced this year, the Stormtite™ AP Model 627 is an advanced performance commercial rolling door that offers commercial and industrial facility owners the most advanced thermal performance values published by any major U.S. manufacturer of insulated rolling steel doors. The door system delivers unmatched thermal performance values for a rolling steel door with an R-value of 10.9, a U-value of 0.09 and a tested installed U-factor of 0.84.



"We are incredibly pleased that Overhead Door and the Model 627 have been recognized for industry innovation," said Foeng Tjong, commercial product manager, rolling products. "We believed we were breaking new ground with the AP Model 627 when we designed it with superior thermal performance, durability and security features. This award proves we were correct and that it is the best choice for the most demanding commercial and industrial applications."



The Stormtite™ AP Model 627 door surpasses International Energy Conservation Code (IECC) thermal performance requirements, minimizes air transfer and reduces operating costs. It can be ordered in galvanized steel, stainless steel and aluminum. It also comes in a variety of gauges, slat profiles, finishes and options for maximum versatility.



A complete listing of the Product Innovation Awards winners is available in the November issue of Architectural Products magazine. For more information about the Stormtite™ AP Model 627 door, visit OverheadDoor.com.



About Overhead Door Corporation



Overhead Door Corporation, based in Dallas, Texas, is a leading manufacturer of doors and openers for residential, commercial, industrial and transportation applications. The company has five divisions: Access Systems Division (ASD), which features the Overhead Door and Wayne Dalton brands; The Genie Company, manufacturer of remote-controlled garage door opening systems; Horton Automatics, a manufacturer of automatic entrance systems; TODCO, the largest producer of truck doors for the transportation industry; and Creative Door Services, Western Canada's leader in providing door products and services to the residential, commercial and industrial markets.  Overhead Door Corporation created the original overhead garage door in 1921 and the first electric garage door opener in 1926. Overhead Door now employs more than 3,500 people, has 22 manufacturing facilities, 78 regional sales and service and installation centers and more than 5,000 distributors and dealers that service national builders, national accounts, architects, general contractors and homeowners, as well as major retailers in the U.S. and Canada. Overhead Door Corporation is a subsidiary of Sanwa Holdings Corporation of Tokyo, Japan. For additional information, visit www.overheaddoor.com, our Facebook page or follow us on Twitter.



More from Electronic Components & Devices