OnLogic Computers with X-ray Devices Enable Fast, More Detailed and Reliable X-ray Inspection
Press Release Summary: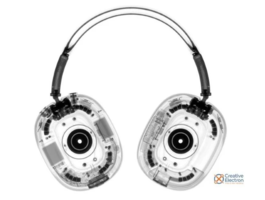 Allow operators to control the X-ray source, detector and all other movement systems
Run the system's processor and GPU-heavy applications like AI and deep learning
---
Original Press Release:
Creative Electron X-Ray Devices Leverage AI to Improve Product Quality Thanks to OnLogic Computers
Integrating OnLogic industrial computers into their custom X-ray solutions allows Creative Electron to create ultra-reliable, custom-tailored X-ray machines that can identify defects using AI.
South Burlington, VT (March 24, 2021) -- Leading global industrial computer hardware manufacturer and IoT solution provider, OnLogic (www.onlogic.com), has announced that premiere X-ray inspection system manufacturer Creative Electron (www.creativeelectron.com) is integrating OnLogic industrial computers into their X-ray devices, enabling faster, more detailed and more reliable X-ray inspection for a wide range of applications.
"A lack of stability and customization options were the key issues that we were running into with other hardware solutions," said David Kruidhof, VP of Sales at Creative Electron. "Lower tier computing systems are not designed to handle the processing requirements, constant operation and working environments that our customers frequently place our systems in. We also work on projects with the government and high security facilities, so having the ability to design a system without Bluetooth or Wi-Fi, or with a removable hard drive, for example, were key considerations for us, and OnLogic makes all of those options possible."
Creative Electron creates tailored X-ray imaging solutions for inspection, counterfeit detection and quality control of products ranging from toys and electronics, to currency and even body armor used by law enforcement. AI running on the OnLogic hardware can be trained with X-ray images of defective products, enabling Creative Electron devices to identify and flag defects as materials pass through.
The OnLogic computers inside Creative Electron's X-ray systems allow operators to control the X-ray source, detector, and all other movement systems. They also run the system's processor and GPU-heavy applications, like AI and deep learning, via powerful GPU-assisted computing.
"In part thanks to the flexibility of OnLogic computers, Creative Electron can customize both the AI and X-ray machine itself based on their clients' product type and desired workflow," said Pete Pikulski, OnLogic Account Manager. "Creative Electron and OnLogic share a commitment to finding or building the right fit solution for our clients. They need hardware that can be tailored to the unique demands their clients face, and customization and configurability are core attributes of OnLogic computers."
The two companies recently collaborated to share the story of how Creative Electron leverages OnLogic hardware in their range of customer X-ray inspection solutions. More details are available at www.onlogic.com/markets/case-studies/creative-electron/.
About OnLogic:
OnLogic is a global industrial computer manufacturer who designs highly-configurable, solution-focused computers engineered for reliability at the IoT edge. Their systems operate in the world's harshest environments, empowering customers to solve their most complex computing challenges, no matter their industry. Fueled by a unique, direct-to-customer business model that combines vertical integration, modular product design, and a powerful online platform, OnLogic produces computers designed to last, built to order, and delivered in days. Founded in 2003 as Logic Supply, the company has offices in the U.S., Netherlands, Taiwan and Malaysia. Learn more about how OnLogic has helped more than 70,000 customers worldwide advance their ideas at www.onlogic.com or on Twitter @OnLogic.
About Creative Electron:
Creative Electron was founded in 2008 by Dr. Bill Cardoso with a simple mission: to build the best X-ray inspection systems in the world. They spent their first few years in business focusing on technology development and building their intellectual property portfolio. During this period Creative Electron worked with several US government agencies on solving challenging problems in homeland security and defense. These experiences helped them to further develop the technologies that eventually ended up in their industry-leading TruView™ X-ray inspection systems
More from Software