Ondrives AT Type Pulley Bar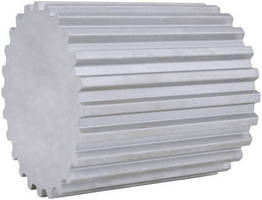 Ondrives Ltd have introduced a range of high torque pulley bars to suit their newly launched timing pulley and belt range, established for the first time in their latest gear products only catalogue recently.

This high precision bar stock is available with many different numbers of teeth, either 5mm or 10mm pitch and a selection of lengths. Customers can therefore cut this down to their exact requirements where needed each time rather than ordering individual pulleys. However made to measure pulley bar is also available for quotation if customers cannot see what they are looking for. This pulley bar is a reduced backlash version and so will suit those applications where less backlash is required.

More from Software