Novel CO2 Sensors for Closed Circuit Rebreathers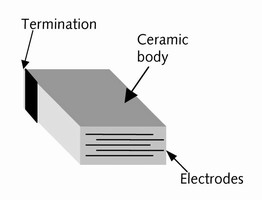 Synkera Technologies, Inc. is currently developing solid-state, conductiometric sensors for monitoring carbon dioxide (CO2) under a SBIR Phase I grant from NOAA. The focus of the funded work is the development of small, low-power sensors to be included in the breathing loop of closed circuit rebreathers that can monitor for a breakthrough of the CO2 scrubbing system.

The inclusion of a CO2 sensor in closed circuit rebreathers will make the dive equipment safer and allow for more widespread use. The initial SBIR effort is the development of sensors and electronics and will be followed-up by the integration of the sensors into rebreathers for testing of prototype units.

Due to significant cost advantages, it is anticipated that the devices will expand CO2 sensing for applications served by currently available technology, primarily infrared (IR) sensors, and open up new sensing opportunities. A particular area that these novel sensors are expected to impact is demand control ventilation (DCV).

These new solid-state sensors are expected to demonstrate performance comparable to IR sensors currently used in cost sensitive applications. Fabrication of the sensors in a unique surface mount geometry is ideal for integration with electronic components, allowing for very small sensing modules. The CO2 sensors will have the following unique
characteristics:

o good sensitivity and selectivity over a wide concentration range (500 ppm -
5%)

o negligible effects from changing humidity levels

o low cost (less than $10 in volume)

o very low operating power (the conductiometric sensor does not require
heating)

o stable response over time

o long storage and operational lifetime

About Synkera Technologies, Inc.

Synkera Technologies Inc., based in Longmont, Colorado, develops and manufactures products utilizing nanotechnology, microfabrication and advanced materials engineering. Synkera provides innovative solutions for our customers. We produce nano/micro-structured materials, components and devices focusing on chemical sensors,
ceramic membranes, hydrogen purification for alternative energy sources and opto-electronics. Synkera's unique combination of proprietary processes, precision engineering and integration of advanced materials into devices brings practical products to the market for everyday use.

Contact Information
For more information, please visit the company web site at www.synkera.com, or contact Debra Deininger at ddeininger@synkera.com or by phone at 720-494-8401 x105 for further information.

More from Machinery & Machining Tools