Northwire's UL Harmonized Electric Vehicle Cable Meets Revised Compliance Requirements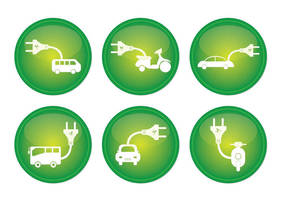 Missed the June deadline for the revised UL – cUL – cULus listing?  Northwire can help…



OSCEOLA, WI. – Northwire, Inc., (NWI), a leading custom cable and assembly manufacturer and subsidiary of The LEMO Group, expands the family of ruggedized hybrid electric vehicle charging cables featuring power, signal, and data custom composite options in any AWG size to suit all electric vehicle applications in today's market. 



While NWI's Next Gen EV cable suite is compatible with commercial and residential charging applications, their Second Gen EV charging cable will include the same benefits and expand the geographic scope with the UL – cUL – cULus listing that indicates compliance with Canadian, USA and Mexican requirements.  Northwire's Second Gen EV cable will also feature a cold temperature impact rating of -40°C with superior flexibility.



NWI can assist with the complex navigation of international standards and agency compliance. Here are a couple of key points to ensure your UL 62 EVE listed cable meets the revised standard:



• Did you miss the June 2015 deadline to submit samples to UL?

• Is your EV cable jacket custom-colored? 

• Have you passed the UL 720 hour UV/Sunlight Resistance test standard?

• Does your EV cable feature 10 gauge or larger copper?



If you answered 'yes' to more than one of these questions, Northwire's Agency Compliance Engineers and Technicians will support your recertification requirements to the revised UL – cUL – cULus 62 listing.  With limited time available, the new listing will go into effect March 2016. 



"Developed by our RD Department, Northwire's robust and versatile material is formulated, designed and manufactured for a wide variety of electric vehicle charging applications," explains Krista Lindquist, Materials and Manufacturing Engineer with a Bachelor's of Science in Chemical Engineering.  "Ideally-suited for harsh environments characterized by extreme crush and cold temperatures, customers can easily access end-applications in North American markets with the harmonized standards," emphasizes Lindquist.



Based upon the strong demand for NWI EV cables, Northwire's goal is to ensure that our Second Gen EV charging cables will be one of the first on the market as soon as the UL listing is granted.  Featuring a brittle point of -60⁰C and superior cold bend and cold impact to -40⁰C and backed by NWI's expertise, product quality and services, the advanced flexibility of NWI EV cables safeguards that they are built to last and ideally suited for:



• Home electrical vehicle charging cable

• Public charging stations

• Neighborhood Electric Vehicles (NEV)

• Roadside assistance trucks

• Battery Electric Vehicles (BEV)

• Fleet trucks

• Hybrid vehicles

• Mass transit vehicles

• Low-Speed Vehicles (LSV)

• Motorcycles

• Personal Electric Vehicles (PEV)

• Watercraft

• Plug-in Hybrid Vehicles (PHV)

• Agriculture vehicles

• Plug-in Hybrid Electric Vehicles (PHEV)

• Military vehicles

• Electric vehicle charging station manufacturers



Northwire's custom EV cables are engineered to withstand high temperatures of 105°C and harsh environments, including resistance to abrasion, crush, oil, chemical, ultra-violet, weld flash and weld slag.  Suitable for wet location use and compliant to RoHS2, NWI's Second Generation EV cable is UL 62 Listed, compatible with SAE J1772 connectors, UL 2594 and NEC 625 charging systems. VW-1 and FT2 rated, Northwire's 300 and 600 Volt EV cable is non-marking and available in standard straight or retractile options with custom configurations that include composite designs, custom colors and private labels. 



LEMO and Northwire are driven to deliver your premium electric vehicle cable needs. Learn more about the manufacturing companies' suite of fully-integrated interconnectivity solutions and custom innovations. Connect with the Customer Care TEAM at 800-468-1516, cableinfo@northwire.com or via live chat.



About LEMO

LEMO is an acknowledged leader in the design and manufacture of precision custom connection and cable solutions. LEMO's high quality Push-Pull Connectors are found in a variety of challenging application environments including medical, industrial control, test and measurement, broadcast, and telecommunications.



LEMO has been designing custom connectors for over six decades. Offering more than 100,000 combinations of products that continue to grow through tailored, specific designs, LEMO and its affiliated sister companies REDEL, NORTHWIRE and COELVER currently serve more than 100,000 customers in over 80 countries around the world. In 2014, LEMO Group acquired Northwire, Inc.



About Northwire

Cable manufacturer Northwire, Inc., celebrating over 43 years of innovation, has corporate headquarters and manufacturing in Osceola, Wisconsin and engineering and manufacturing in Santa Teresa, New Mexico. The cable engineering company is the premier partner for the design, manufacture and contract services of custom technical products including custom technical wire and cable, retractable cable, cable assemblies, connectors, harnesses, injection molding, over-molding and contract engineering and OEM (Original Equipment Manufacturer) for diverse applications in broadcast, life sciences, energy, MIL-Spec defense, industrial, machine vision, architectural lighting, underwater and beyond.



In addition to ISO 13485:2003, ISO 9001:2008, SAE AS9100C:2009 certifications and qualification to ISO 17025:2005, Northwire is a member of NDIA (National Defense Industrial Association), NCMA (National Contract Management Association), RIA (Robotics Industries Association), AIA (Automated Imaging Association), FieldComm (fka Foundation Fieldbus), ODVA (Open DeviceNet Vendors Associations) and WAI (Wire Association International), among others.



For more information, visit www.northwire.com.



More from Construction Equipment and Supplies