New Windshear Storm from Tornado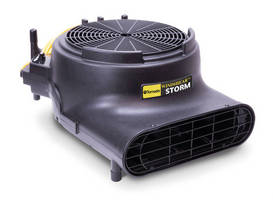 The all-new Windshear Storm from Tornado is compact, has a low amp draw, is lightweight, and has new "Driven Air" technology for fast drying.

"Driven Air" technology ensures the Windshear Storm dries carpets fast and thoroughly, offering high airflow volume with velocity of 3,200 feet per minute.

What's more, with a compact and light "briefcase-style" profile and only 2.4 running amps maximum, this system is easy to carry, store, power-up, and move to tackle any and all drying tasks.

For more information, visit www.tornadovac.com, e-mail info@tornadovac.com, or call 800-VACUUMS.


More from Electronic Components & Devices