New Softswitch Blends with SBC and Class 5 Switch
Press Release Summary: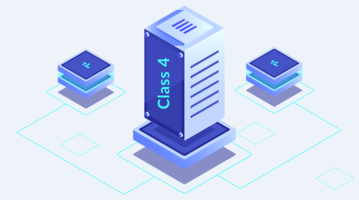 Includes performance improvement, good security through AI implementation and call handling
Features intelligent call routing and non-geographic as well as nomadic routing get tweaks
Assures clarity in audio quality with minimal latency
---
Original Press Release:
Ecosmob Launch Revamped Wholesale Softswitch Class 4 Softswitch Solution for VoIP Providers
Ecosmob's latest iteration of class 4 softswitch for VoIP service providers includes performance enhancements, better security through AI implementation and versatile call handling. It proves to be the best investment guaranteeing ROIs and enhanced branding.
Ecosmob, leaders in cutting edge VoIP technologies since a decade, announced revamped wholesale softswitch for VoIP service providers. The revamp is in line with current and expected rising load on VoIP service providers in terms of traffic volume and quality of services, said the company's VP.
Given the increasing traffic over VoIP and corresponding growth in security threats, Ecosmob has strengthened the network security core, transplanting some features of session border controller into the class 4 softswitch and some elements of artificial intelligence to monitor, track and identify security issues. At the same time stability and performance improvements have been worked in to enable the class 4 switch to handle higher volumes of traffic. This goes hand in hand with better codec handling capabilities to assure perfect clarity in audio quality with minimal latency.
The standard features such as intelligent call routing and non-geographic as well as nomadic routing get tweaks. The class 4 softswitch can now blend in easier with SBC and class 5 switch as well to enable VoIP service providers to provide best in class services as well as maximum features to its resellers.
The nature of VoIP business entails serving hundreds of retailers and resellers in addition to enterprise and smaller scaled businesses. Ecosmob white labeling takes on a face lift with private SIP networking, language facilities, rates for individual clients, automatic accounting, tracking and billing. VoIP service providers can automate the billing part and focus on more crucial areas with Ecosmob wholesale softswitch in place.
Ecosmob softswitches are highly customizable with the team possessing expertise in fine-tuning the softswitch to suit a VoIP service provider's business operations. Further, Ecosmob offers custom API integrations as may be needed at present and on demand in future to ensure performance upgrade without service interruptions.
Ecosmob wholesale softswitch is an enterprise grade solution, extremely customizable and backed by the assurance of faultless performance day in and day out in challenging conditions. Modular in nature, there is ample scope for expansion as and when needed and Ecosmob, with its reputation for superb support, can prove to be the perfect partner for VoIP service providers looking to reduce costs, increase customer base and offer the best quality of services. Ecosmob class 4 softswitch implementations stand head and shoulders above in all respects and are priced quite affordably compared to what established industry giants charge for similar level of features and services.
Ecosmob already services dozens of VoIP service providers and offers this latest iteration of class 4 softswitch with advanced features, which will be quite a step up. Those wishing to start VoIP services will find Ecosmob their best partner for all VoIP related solutions. Interested parties may get in touch with Ecosmob by phone on 91 79 40054019, 1-303-997-3139 or chat live on https://www.ecosmob.com/class4softswitchsolution/#Contact-us
More from Test & Measurement