New Power Packs from SIFCO ASC is Portable for Use on the Shop Floor
Press Release Summary: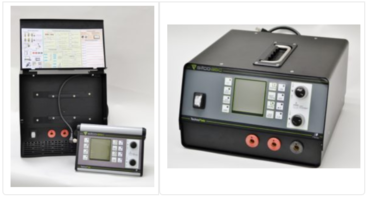 Features 100-250V single phase dual input voltage, switch mode technology and pole changer
Unit turns off immediately when output power becomes overloaded
Detachable and adjustable control panel can be positioned up to nine feet away from unit
---
Original Press Release:
SIFCO ASC Drives Quality, Flexibility and Safety with New TechnoPlate® Power Packs
SIFCO ASC, the world leading supplier of selective plating technology and solutions, has pioneered a solution to improve quality, flexibility and safety in the selective plating process.
The new power pack line, TechnoPlate® – which has been developed in collaboration with German-based Plating Electronics (PE) – equips users with the ultimate flexibility when it comes to selective plating. Its lightweight design means the power pack is 30% lighter than previous models, making it highly portable for use on the shop floor or in the field, perfectly complementing the plating process which can be applied in a dedicated workshop or as a truly mobile service. The TechnoPlate® units also offer the functionality to store up to ten application steps, negating the need for the operator to adjust critical settings such as volts, amps or polarity throughout the plating operation.
In addition to the TechnoPlate®'s greatly improved software features, built-in overload protection sees the unit immediately turn off output power if it becomes overloaded, improving protection and safety, while a detachable and adjustable control panel improves flexibility and usability. In practice, this enables the user to position the controller for use up to nine feet away from the unit for greater practicality in tight working spaces.
Derek Vanek, Technical Manager at SIFCO ASC, said: "The TechnoPlate® has been in development for more than two years as our team have worked to create a line of equipment which improves the selective plating process for users. The beauty of our plating process is that it is entirely portable, meaning it can be applied virtually anywhere, requiring only a power pack, plating tools, small volumes of solutions and a trained operator. By making the power pack lighter, easier to use and building in improved functionality, the selective plating process is more flexible than ever and delivers consistent quality every time."
The TechnoPlate®'s other features include dual input voltage (100-250V single phase), switch mode technology for greater accuracy and efficiency and pole changer, enabling a change of polarity with the touch of a button. A fully digital LED display and adjustable front cover also make for greater practicality and ease of use.
SIFCO ASC's 15-amp and 60-amp TechnoPlate® units will be available for purchase beginning in July 2019 and further models will be added to the line later in the year. For more information visit: www.sifcoasc.com.
About SIFCO ASC
SIFCO Applied Surface Concepts provide practical, cost-effective selective brush plating solutions to improve part performance and reduce manufacturing costs through corrosion protection, increased wear resistance, increased hardness, improved conductivity, anti-galling or slip. SIFCO ASC surface enhancement technologies and brush plating services have been utilized for over 50 years on both OEM components and on parts requiring refurbishment in the aerospace, oil and gas, general industry and power generation sectors.
About Norman Hay plc
Norman Hay plc is a global chemicals, sealants, surface coatings and engineering group with more than 70 years trading history. Headquartered in the United Kingdom, the group operates four main divisions: Ultraseal, the market leader in impregnation chemicals and process equipment; Surface Technology, specialists in the development and application of surface treatments with well-known brands including Armourcote; SIFCO ASC, global leaders in selective plating; NHE, manufacturing bespoke process plant and equipment.
Follow SIFCO ASC on Twitter @SIFCOASC
Connect with SIFCO ASC on LinkedIn www.linkedin.com/company/sifco-applied-surface-concepts/
5708 E Schaaf Road
Independence, Ohio 44131, USA
T  800 765 4131
    216 524 0099
F  216 524 6331
E  info@sifcoasc.com
www.sifcoasc.com
Contact This Company Download Spec Sheet
More from Electrical Equipment & Systems