New Mechanical Humidity Controller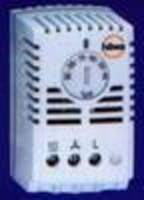 Haewa's new mechanical humidity controller, P/N 3150-0030-02-30, adjusts the humidity level between 40% & 90% relative humidity. The controller measures only 1.46"W x 2.52"Hx1.81"D and snaps directly onto a 35mm DIN rail. For specifications on this controller request catalog brochure H31-0/15.

For other temperature and electronic humidity controllers please contact Haewa Corporation.

More from Transportation Industry Products