New Long Term Storage Solutions are Ideal for Storing Moisture Sensitive Components
Press Release Summary: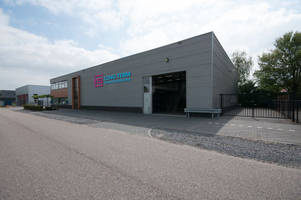 Class A fire-proof, secure fences and 24/7 camera systems protect storage facility and surroundings
Controlled oxidation free environment with JEDEC JEP 160 nitrogen environment
Temperature and humidity control to ensure components are in 13-14˚C and <5% rh optimal conditions
---
Original Press Release:
Super Dry Totech Expands Long Term Storage Solutions Offering
Building on the success of Super Dry Totech's Long Term Storage Solutions, LTS², the most recent development is the acquisition of a new building to expand on capacity & to minimise risk by assuring continuity should a disrupting incident occur in one of the facilities. Tapping into the company's unparalleled experience and expertise of storing moisture sensitive components, LTS² continues to grow significantly with ever-increasing demand and serving an ever-expanding worldwide client base. 
The new facility is compliant to international standards for MSD and long-term component storage & uses patented technologies for temperature and humidity control to ensure components are kept in optimal conditions – typically 13-14˚C and <5% rh.
Different storage conditions are on offer to manage long term storage, eliminate associated reliability problems and aid manufacturers in their fight against obsolescence.
Controlled oxidation free environment 
Storage within a Nitrogen environment according to JEDEC JEP 160.
When components are held in storage, they only have guaranteed availability if the storage is safe and secure. The LTS facility is constructed according to the highest standards. It is Class A fire-proof and secure fences and 24/7 camera systems protect the storage facility and surroundings. All alarms connect directly with the local fire department. https://www.superdry-totech.com/long-term-storage-solutions/
Delivering globally to the world's top tier OEM and EMS companies, and manufacturing in Asia and in Europe, Totech Super Dry has become the industry measure for ultra-low humidity storage cabinets. Proper control of moisture sensitive devices (MSDs) per IPC and JEDEC standards has become more critical than ever since the introduction of lead free and its higher reflow temperatures. Boasting <1% relative humidity control and the fastest recovery times, Super Dry cabinets are available in a wide range of sizes and configurations, all with certified performance control measures. For off-site long term storage of components the LTS² service provides the third-party component storage solution that resolves fundamental obsolescence management and through life support issues.
With a track record that covers customers large and small, Super Dry Totech can provide the confidence that storage issues are under control.
As of May 2017 ASYS automation Group (Dornstadt, Germany) became a majority investment partner.
Contact
Jos Brehler
Totech Europe BV
Paxtonstraat 11,
8013 RP, Zwolle,
Netherlands
Tel: +31 38 2031051
Email: info@superdry-totech.com
www.superdry-totech.com 
Marketing Contact
Helena Osborn
Thames Valley Park,
400 Thames Valley Park Drive,
Earley, Reading RG6 1PT
UK
Tel: +44 (0) 118 370 6015
Email: helena@proteaninbound.com
www.proteaninbound.com