New Gut Microbiota Metabolomics Service Detects Dynamic Changes in Enterobacterial Metabolites
Press Release Summary: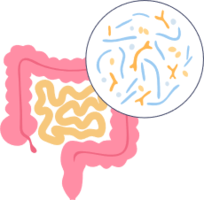 Demonstrate the metabolic status of gut flora within the host
Provides new ideas for disease prevention and treatment and improving host health
---
Original Press Release:
Creative Proteomics Metabolomics Expands Service Offering with The Launch of Gut Microbiota Metabolomics Solution
Metabolomics, a division of Creative Proteomics, is dedicated to providing cutting-edge LC-MS-based metabolomics services for biomedical research institutions as well as biotechnological and pharmaceutical companies. Creative Proteomics Metabolomics announced the launch of the Gut Microbiota Metabolomics Service, aiming to detect the dynamic changes in enterobacterial metabolites and clearly demonstrate the metabolic status of gut flora within the host. This service intuitively studies the relationship between gut flora and disease development, providing new ideas for disease prevention and treatment and improving host health.
Gut flora refers to the microorganisms living in the human intestinal tract, such as Bifidobacteria, Lactobacilli, etc. Over 10 trillion parasitic bacteria are present within the human intestinal tract. These bacteria live on and within human beings, survive relying on the digestive system through various biochemical reactions, and play an important role in human health and disease development.
Some metabolite productions during the metabolism of gut flora are of great significance to human nutrition. To further elaborate, the metabolism of gut flora produces short-chain fatty acids, which have important impacts on the physiology of the host. In addition, gut flora can provide the body with protein and synthesize non-essential amino acids, such as aspartic acid, alanine, valine, and threonine. For example, Bifidobacteria, Lactobacilli, etc., can synthesize a variety of vitamins necessary for human growth and development.
The human gastrointestinal tract is symbiotic with structurally complex and abundant microbiota. The host intestinal flora co-metabolizes various small molecular metabolites involved in food or exogenous substances. These metabolites then penetrate the intestinal epithelial barrier or otherwise enter the body's circulation, which in turn activates a series of signaling pathways that affect the host's physiological processes. Dysbiosis of intestinal flora is closely associated with the development of many diseases, such as obesity, diabetes, non-alcoholic fatty liver, inflammatory bowel disease, and tumors.
"We employ state-of-the-art analytical platforms for gut microbiota metabolomics studies, including GC-MS, LC-MS, and UPLC-MS. With strong expertise in handling a variety of sample types, we are able to ensure the best recovery and unbiased metabolome measurement," said the senior scientist of Creative Proteomics.
Primary instruments utilized in metabolomics analysis include AN Sciex Qtrap 6500 Plus, AB 5600 Triple TOF, Agilent 7890-5977, and Thermo TSQTM 9000. Creative Proteomics has deep industry and business process expertise, extensive global resources, and a renowned reputation for providing contract research services specialized in metabolomics.
About Creative Proteomics
As an experienced supplier of proteomics, metabolomics, and bioinformatics services, Creative Proteomics has been well-equipped with advanced technologies in order to meet the increasing needs of researchers and scientists for proteomics- and metabolomics-related research.
Contact:
Address: Shirley, NY 11967, USA
Email: contact@cd-genomics.com