New exacqVision C-Series Support 16-32 Video Streams at Full HD
Press Release Summary: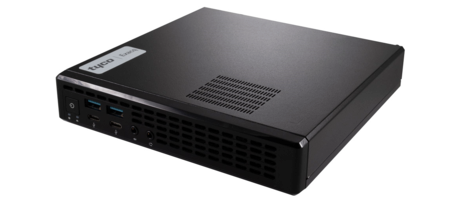 Offers three options such as standard, pro and pro plus, each with a processor and RAM capacity
Ensures smooth playback during live monitoring or search
Available with a windows 10 or ubuntu 18.04 operating system
---
Original Press Release:
exacqVision C-Series Takes The Guesswork Out of Live Video Monitoring
The best way to experience exacqVision VMS
Milwaukee – (August 26, 2019) – Johnson Controls introduces the new exacqVision C-Series, taking the guesswork out of sourcing a system for a live video monitoring station. Built to achieve the kind of performance that the video security industry demands and guaranteed to achieve specific decode and display frame rates, the new C-Series monitoring station is the best way to experience exacqVision VMS.
Tailor-made to meet the needs of video surveillance market, the C-Series supports 16-32 video streams at full HD and ensures smooth playback during live monitoring or search. The C-Series offers three options - Standard, Pro, and Pro Plus - each with a unique processor and RAM capacity, designed by the same team who built the exacqVision client software. 
Available with a Windows 10 or Ubuntu 18.04 operating system, these video monitoring stations are designed by Exacq to deliver optimal performance and are easy to install. VESA-mountable, the C-Series systems can easily be placed on the back of a display monitor, wall, or other environment with space constraints. For exacqVision NVR customers, the C-Series brings an automatic advantage of consistency to the hardware ecosystem currently in place, streamlining installation, setup, and the customer support experience - all from one vendor - and ships with a 3-year warranty.
To learn more, visit: www.exacq.com.
About Johnson Controls
Johnson Controls is a global leader creating a safe, comfortable and sustainable world. Our 105,000 employees create intelligent buildings, efficient energy solutions and integrated infrastructure that work seamlessly together to deliver on the promise of smart cities and communities in 150 countries. Our commitment to sustainability dates back to our roots in 1885, with the invention of the first electric room thermostat. We are committed to helping our customers win everywhere, every day and creating greater value for all of our stakeholders through our strategic focus on buildings. For more information, visit www.johnsoncontrols.com or follow @johnsoncontrols on Twitter.

About Johnson Controls Building Technologies & Solutions
Johnson Controls Building Technologies & Solutions is making the world safer, smarter and more sustainable – one building at a time. Our technology portfolio integrates every aspect of a building – whether security systems, energy management, fire protection or HVACR – to ensure that we exceed customer expectations at all times. We operate in more than 150 countries through our unmatched network of branches and distribution channels, helping building owners, operators, engineers and contractors enhance the full lifecycle of any facility. Our arsenal of brands includes some of the most trusted names in the industry, such as Tyco®, YORK®, Metasys®, Ruskin®, Titus®, Frick®, PENN®, Sabroe®, Simplex® and Grinnell®. For more information, visit www.johnsoncontrols.com or follow @JCI_Buildings on Twitter
Contact:
Ryan Nolan
Global Public Relations Program Manager
Building Technologies & Solutions, Johnson Controls
Work + 1 414 524 6170
Mobile + 1 414 378 9641
Andrea Gural / Chelsie Woods
Eclipse Media Group on behalf of Johnson Controls
+1 207 233 7507 / +1 207 730 2396
agural@eclipsemediagroup.net / cwoods@eclipsemediagroup.net