New DS Activ-Check System Reduces Unplanned Downtime
Press Release Summary: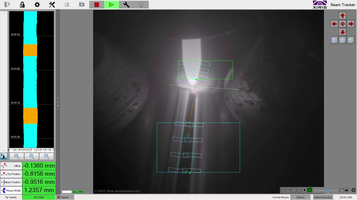 Davis-Standard's DS Activ-Check System is designed for continuous extruder monitoring. The system enables the processors for real-time predictive maintenance with the early notifications of extruder failures. The unit monitors parameters such as extruder reducer, lubrication system, motor characteristics, the drive power unit, barrel heating and cooling. The Activ-Check sends notifications e-mail or text and continuous monitoring of production machine status can be viewed on smart device and remote PCs.
---
Original Press Release:
Davis-Standard Introduces DS Activ-Check for Continuous Extruder Monitoring
(PAWCATUCK, CONN.) – In response to the increased demand for "smart" technology, Davis-Standard is pleased to announce its DS Activ-Check system for continuous extruder monitoring. This technology was demonstrated at NPE and is an available option with Davis-Standard's Integrator, Epic III® and DS-eVue control systems.
Activ-Check enables processors to take advantage of real-time predictive maintenance by providing early notifications of potential extruder failures. Machine operators are alerted to issues before they happen, reducing unplanned downtime while also collecting valuable data. Users receive notifications via e-mail or text, and continuous monitoring of production machine status is available on smart devices and remote PCs. Key parameters monitored include extruder reducer, lubrication system, motor characteristics, the drive power unit, barrel heating and cooling.
The system is easy to operate due to overview screens that provide a quick reference of monitor points and trend windows, providing a graphic indication of measurements. Users can touch a location to view details, or use on-screen set-up for e-mail or text notifications. Vibration sensors on the extruder reducer provide data regarding the condition of the gears, bearings and lubrication system. The extruder motor is supplied with combination temperature sensors and vibration sensors. The reducer lubrication system (If provided), includes pressure, flow and temperature sensors to indicate system performance. Operators are also able to monitor key health indicator parameters in the drive power unit, providing an early indicator of potential power unit issues.
"The Activ-Check system provides much-needed data for processors to improve performance, including being able to plan production around scheduled maintenance activities," said John Clemens, Director of Extrusion Controls at Davis-Standard. "Having the capability to monitor extrusion line variables such as mechanical and electrical system conditions is essential in order to bring products to market faster and minimize unplanned downtime. This technology will also allow customers to address a pending condition that could become a more serious issue in the future. All of this is valuable and much-needed knowledge to strengthen existing extrusion and converting processes." 
For more information about Activ-Check, visit it http://www.davis-standard.com/extrusion_system/process-controls/.
About Davis-Standard, LLC
Davis-Standard, LLC (www.davis-standard.com), headquartered in Pawcatuck, Conn., is a global leader in the design, development and distribution of extrusion and converting technology. Davis-Standard systems encompass over 10 product lines to support manufacturing applications and customers within every major industry. This includes the agriculture, automotive, construction, healthcare, energy, electronics, food and beverage packaging, and retail industries, among others. With more than 1,250 employees worldwide and a network of independent sales agents and suppliers in nearly every country, Davis-Standard is committed to engineering systems that are cost effective, environmentally friendly, and offer a high return on investment. The company has manufacturing and technical facilities in the United States, Canada, China, Germany, Finland, Switzerland and the United Kingdom.
CONTACT
Nichole Denerley
Marketing Coordinator
tel  860-599-6187
More from Waste Management & Waste Handling Equipment