Desiccants and Molecular Sieves (Adsorbents)
New DEXSORB Adsorbents are Derived from Corn-Based Cyclodextrin
Press Release Summary: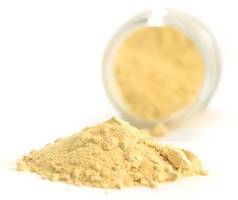 CycloPure's DEXSORB™ Adsorbents consist of DEXSORB-MP™ and DEXSORB-PFAS™ products that are used for removing hazardous micropollutants from drinking water and are used in water treatment systems for communities, businesses, and households for applications. The products eliminate chemicals such as PFAS and PFOS, pesticides, and pharmaceutical compounds.
---
Original Press Release:
CycloPure Announces Eco-Friendly DEXSORB™ Line of Adsorbents Engineered to Safely Remove PFAS and Other Toxic Micropollutants from Water
ENCINITAS, Calif., Sept. 12, 2018 /PRNewswire/ -- CycloPure, Inc., a leading innovator in the science of micropollutant removal, today announced its DEXSORB™ line of cyclodextrin-based adsorbents that selectively target and remove hazardous micropollutants from drinking water. DEXSORB's flexible formulations allow its broad use in water treatment systems that serve communities, businesses, and households for applications that range from filtered water bottles to large municipal plants.
Derived from renewable corn-based cyclodextrin, DEXSORB™adsorbents represent a new class of water treatment adsorbents that safely eliminate harmful chemicals, such as PFAS and PFOS, pesticides, and pharmaceutical compounds. Working with global partners, CycloPure is commercializing its first two DEXSORB products, DEXSORB-MP™ and DEXSORB-PFAS™, with planned introductions in late 2019.
"Contamination of drinking water is a 21st century problem that needs 21st century solutions," said Frank Cassou, Chief Executive Officer of CycloPure. "With widespread reports of chemicals in water, many consumers no longer trust their tap water as a source of safe drinking water." He added, "We are excited to bring our DEXSORB™adsorbents to market to remove these contaminants in a manner that current water treatment systems can't."
Contamination of drinking water by micropollutants such as PFOA and PFOS represents major health threats because of their link to multiple cancers, endocrine system disorders, and thyroid disease. Recent studies estimate that the drinking water of over 100 million Americans contains concentrations of these contaminants causing authorities across the country to advise residents to not use their tap water for drinking and cooking purposes.
"Global interest in our DEXSORB™ solutions has grown rapidly. We are pleased with the response of water treatment operators and manufacturers of consumer water filtration products who are actively exploring use of our adsorbents in their products and systems," Cassou added. "Our mission is to make drinking water safe. With our DEXSORB adsorbents, we can do this sustainably and cost-effectively."
CycloPure expects commercial volumes of its DEXSORB™adsorbents to be available through manufacturing partners in 2019.
Making Water Safe - About CycloPure
Founded in 2016, CycloPure is a materials science and technology company that is innovating new solutions to remove micropollutants from drinking water. The company's DEXSORB™adsorbents are based on breakthrough technology that converts renewable cyclodextrins (derived from corn) into highly adsorbent materials that strip hazardous chemicals from water. Flexible in design, CycloPure has developed two novel adsorbent formulations, DEXSORB-MP™ and DEXSORB-PFAS™ to address specific problems of water treatment.
CycloPure's DEXSORB™ adsorbents can be produced in varying particle sizes, tailored to different filtration and water flow requirements, allowing their use across a wide range of water purification applications. The company is working with global partners to produce and distribute its DEXSORB™ adsorbents to meet worldwide interest from manufacturers of home water filtration products, water treatment facility operators, and food and beverage companies.
For more information about CycloPure, Inc. and its mission to make water safer with novel adsorption technology, please visit www.cyclopure.com or follow CycloPure at twitter.com/cyclopure, and facebook.com/cyclopure/. For Media Inquiries, contact Roy Berger at rberger@cyclopure.com.
Contact: Roy Berger
Phone: (203) 858-3839
Email: rberger@cyclopure.com
Related