New Compliant Connector Solutions from ECT at ITC 2013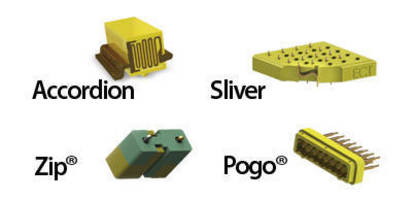 Pomona, Calif. – Everett Charles Technologies' (ECT) today announced that it will exhibit in booth #219 at the upcoming International Test Conference (ITC), scheduled to take place September 10-12, 2013 at the Disneyland Hotel in Anaheim, CA. Company representatives will discuss innovative solutions including:



Tilt Universal Grid Prober – The tilt technology is the world's most advanced fixture solution that provides reliable testing down to 0.015" (0.38 mm) targets, eliminates wires, and reduces the average fixture cost by 60 to 70 percent. Delivery times are slashed from several weeks to typically several days.



Compliant Connector Solutions (CCS) – The engineering resource is uniquely positioned to design integrated solutions that meet your specifications.

• Accordion - simple flexibility with reliability

• Sliver - low profile, high value

• Zip® - high performance and value

• POGO® - versatility and variety



Everett Charles Technologies is a leading manufacturer of electrical test products and services, including Pogo test contacts®, semiconductor test products, bare-board automatic test systems, and bare and loaded PCB test fixtures.  Additional information about ECT is available via the Internet at www.ectinfo.com.





More from Material Handling & Storage