New 3834 - Tire Pressure Monitoring System Reset Tool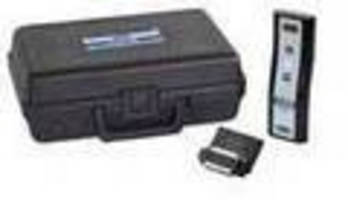 The OTC's TPR is a fast and simple to use stand alone TPMS activation tool

o Works on all known TPMS sensors through 2009.

o Bright graphic display and simple navigation buttons enable vehicle selection for fast activation.

o Automatically adjusts activation output power to eliminate cross activation of near sensors.

o Easily Updated with a wireless connection to the Genisys scan tool when new software is installed on the Genisys.

Combine TPR activation with the power of Genisys® scan

o Compatible with the entire Genisys family of scan tools.

o Register new sensor ID's on Asian vehicles.

o Use the TPR to activate and decode sensor ID's and transmit them to the Genisys wirelessly.

o Bluetooth wireless communication adapter included.

o Quick reference reset procedures can be quickly accessed on the Genisys.

This product may be covered by one or more of the following U.S. patents: 6,904,796 7,592,903, and other patents pending.

Includes: TPR handheld, DB25 wireless adapter, carry case registration card, user manual for TPR and Genisys® interface.

Related