Murata Presents New DFE Series Power Inductors That are Rated at 500 V ESD Protection
Press Release Summary: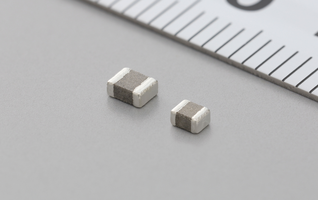 Available in DFE2HCAH and DFE2MCAH series models with 2.5 x 2.0 x 1.2 mm and 2.0 x 1.6 x 1.2 dimensions respectively
Designed for applications such as ADAS, automotive infotainment system and power-train component
Offers inductance values ranging from 0.33 to 2.2 µH with maximum current rating of 5.8 A
---
Original Press Release:
Compact AEC-Q200 Compliant Power Inductors Provide Up to 1 kV ESD Protection for Automotive Applications
Hoofddorp, Netherlands: Murata today announced additions to its DFE series of power inductors that have been developed specifically for use within in-vehicle applications such as advanced driver assistance systems (ADAS), automotive infotainment systems and power-train components. Offering the industry's highest levels of electrostatic discharge (ESD) surge voltage protection, the compact AEC-Q200 compliant devices provide high insulation and ESD characteristics. The DFE2HCAH series measures 2.5 x 2.0 x 1.2 mm and provides 1 kV protection, and the DFE2MCAH series measures 2.0 x 1.6 x 1.2 mm and is rated at 500 V ESD protection. Both series are fabricated using Murata's metal alloy material and accommodate the automotive operating temperature range from -40°C to +150°C.
In addition to the high ESD protection features the compact dimensions of the new power inductors ensure the minimum of PCB space is required, aiding designers to accommodate today's space-constrained applications. Inductance values available are in the range of 0.33 to 2.2 µH with a value-dependent maximum current rating of 5.8 A.
About Murata
Murata is a leading manufacturer of electronic components, modules, and devices. The complete range includes ceramic capacitors, resistors/thermistors, inductors/chokes, timing devices, buzzers, sensors and EMI suppression filters. Whilst the company is known as a global ceramic capacitor manufacturer, it is also a world leader in Bluetooth® & WiFi™ Modules, board-mount DC-DC converters and is a key manufacturer of standard and custom AC-DC power supplies.
Established in 1944, Murata is headquartered in Japan and has European offices in Finland, France, Germany, Hungary, Italy, the Netherlands, Spain, Switzerland and the UK.
For more information on Murata, please visit: www.murata.com. You can also follow us on Twitter @MurataEurope or LinkedIn http://www.linkedin.com/company/murata-electronics, or join us on Facebook at http://www.facebook.com/MurataElectronics.
For further information and reader enquiries:
Dunya Kamil, Murata Electronics Europe B.V., Wegalaan 2, 2132 JC, Hoofddorp, The Netherlands
Tel: +31 (0) 23 56 98 456
Fax: +31 (0) 23 56 98 361 
E-mail: dkamil@murata.com
Web: www.murata.com
Agency contact:
Rachel Sandeman, Publitek Limited, 18 Brock Street, Bath, BA1 2LW, United Kingdom
Tel: +44 (0)2038 136425
E-mail: rachel.sandeman@publitek.com
Web: www.publitek.com