Motor Components and Assemblies for Direct Drive in Vacuum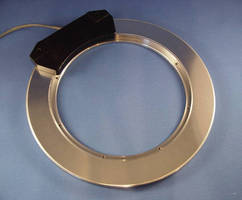 Applimotion offers many of its brushless direct drive motor kits and assemblies for vacuum applications. Light vacuum applications employ Ni-plated magnets and potted coil assemblies. High vacuum applications employ laser welded, helium leak tested, stainless housings. 



Applimotion's linear arc "LARC" motor kits excel at large diameters and low profile applications with through-hole requirements. A derivative of air-core linear motor technology, they provide zero cogging for the ultimate in smooth rotation. For vacuum environments these motors are offered with laser welded stainless enclosures. LARC motors cover 200mm diameters up to applications greater than 1 meter diameter.  The modular nature of these motors, (offered in arc segments), allows them to integrate into large assemblies for scanning, imaging, and metrology applications where size requirements take priority over high torque requirements. 



Applimotion can also turn-key a complete electromechanical assembly with motor components, bearings, encoders, and precision mechanical parts. And, if you don't have the time or experience designing custom electromechanical assemblies, Applimotion can design and build to a specification. Design engineers are experienced and always available to talk with your about your needs, quickly working to a solution.



Applimotion, Inc. is located in Loomis, CA. The company's goal is to make unique brushless components and electromechanical assemblies affordable. With expertise in motor design and motion engineering, Applimotion engineers create application specific motors for OEM customers and offer a service of integrating these components into unique electromechanical systems. Whether it's a low volume performance driven application produced at its CA facility, or a high volume value driven off shore manufactured motor, Applimotion has a solution.







More from Communication Systems & Equipment