Monitor Weather with DNP3 over RS-485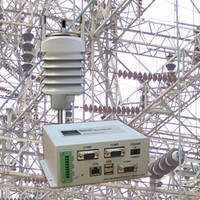 The Weather MicroServer™ from Columbia Weather Systems offers DNP3 ethernet or serial RS-485 communication to interface CWS weather stations with process automation systems used primarily in utilities such as electric and water companies.
Distributed Network Protocol was developed for communications between various types of data acquisition and control equipment. It plays a crucial role in SCADA systems where it is used by SCADA Master Stations (aka Control Centers), Remote Terminal Units (RTUs), and Intelligent Electronic Devices (IEDs).
As a primary monitoring option with any CWS met sensor suite, the Weather MicroServer offers additional features including additional sensors and monitoring options such as the Weather Display.
Columbia Weather Systems, Inc.
5285 NE Elam Young Pkwy, Suite C100
Hillsboro OR 97124-7135
Phone: 503-629-0887
Contact:
Martha Khoury
email: mkhoury@columbiaweather.com
More from Software