Metal Marker Mfg Providing Custom Metal ID Tags for Asset, Equipment and Property Identification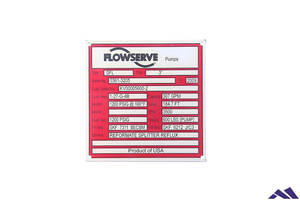 Metal Marker Mfg., a manufacturer of custom asset identification products is providing custom metal ID tags for identifying property, assets, components and equipment.
These custom metal tags and labels are made to order and have numbers, letters and characters. Metal id tags and labels can be serialized and are used for identification purposes such as asset identification tags.
Metal Marker Mfg is providing custom metal id tags for identifying:
* Assets,
* Components,
* Distribution Center Equipment,
* Equipment and Machinery,
* Manufacturing Plant Equipment,
* Power Plant Equipment,
* Property,
* Valves,
* Etc.
Embossed metal tags can be made of many different materials including:
* aluminum,
* stainless steel,
* cold rolled steel,
* brass
* and copper.
For more information about the custom embossed metal tags offered by Metal Marker Mfg and to receive a free quote, call 1-800-428-0095
Metal Identification Tags http://www.metalmarkermfg.com/identification-tags
About Metal Marker Mfg:
Metal Marker Mfg is a custom manufacturer of identification products since 1923 and offers a wide range of identification tags for a variety of applications. Metal Marker Mfg's ISO 9001:2008 + AS9100C Certified Quality Management System, award winning quality & delivery and knowledgeable customer services representatives makes Metal Marker Mfg uniquely qualified to be your source for identification products. Choose the size, shape, material and Metal Marker does the rest! Call 1-800-428-0095 or visit http://www.metalmarkermfg.com/.
Metal Marker Manufacturing Co.,
6225 Lear Nagle Rd.
North Ridgeville, OH 44039-3223
phone: 440-327-2300
url: http://www.metalmarkermfg.com
Mike Solarz
email: metalmarkermfg@metalmarkermfg.com
More from Chemicals & Gases