Mars Rover Collects First Drill Sample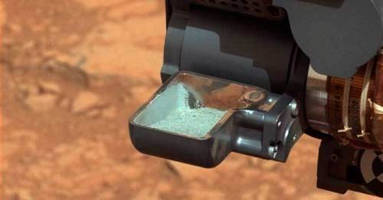 Irvine, CALIF. – FUTEK Advanced Sensor Technology, Inc. is beyond ecstatic with the latest news regarding the Mars Rover Curiosity. The success of this first ever inter-planetary sample collection not only made history for NASA and the U.S. space program, but also for FUTEK as two of their test and measurement products were integral during this drilling mission.



Six years ago, FUTEK partnered with NASA JPL to aid in the development of the advanced drilling mechanism aboard the rover. Designing and manufacturing two custom sensors for the rover's drilling arm, FUTEK's products are responsible for monitoring the force applied to the drill bit, as well as monitoring the torsion and load applied to the drilling arm. These custom load and multi-axial sensors sync directly to a continual feedback system, which notifies the rover when maximum force is being applied during these drilling expeditions.



On February 8, Curiosity finally tested this drilling mechanism. As the last of the instruments to be used since the rover's landing, the rover bore a 0.63-inch wide and 2.5-inches deep hole in the Martian bedrock. It is now confirmed that Curiosity has seized its first powdery sedimentary sample for the Collection and Handling for In-Situ Martian Rock Analysis (CHIMRA) device to examine.



FUTEK's engineers have been eagerly awaiting this news and are delighted with the confirmation of its success. They are entirely grateful and proud to have been apart of a mission which allowed scientists the opportunity to excavate samples from Mars that date back billions of years.



More from Controls & Controllers