Marking System offers end-of-line customization abilities.
Press Release Summary: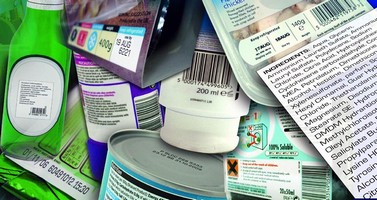 DataLase® process can produce variable, market-specific information directly on packaging/labels or amend it at end of production line. Area to be marked is coated with DataLase and left blank. Information is then activated at end of production line using CO2 laser, which causes white-to-black color change reaction. Any changes can be programmed into system, promoting printing of customized data on pack without stopping production line.
---
Original Press Release:

DataLase® Process Provides Unique Late Pack Customization Capabilities



(October 31, 2006) - DataLase announces that its award-winning DataLase® process offers unique end-of-line packaging customization capabilities. With the DataLase® process, variable information such as ingredients, barcodes, batch numbers, logos, special offers and promotions can be quickly, efficiently and cost-effectively applied directly to the packaging or to labels or amended at the end of the production line by simply using a very low power CO2 laser. The area to be marked is coated with DataLase® and left blank. The information is then activated at the end of the production line using the laser, which causes a white-to-black color change reaction. The DataLase® process will be showcased on booth #S-3018, PACK EXPO 2006, McCormick Place, Chicago Illinois.

Brand Owners often require many variants of information to be included on packaging, for example the same pack may need to be reproduced in multiple languages, and feature different information that may be specified by country-specific legislation. The production of multiple versions of the same packaging requires the production line to be continuously stopped as the packaging is changed over, old packs returned to the warehouse and new ones loaded onto the production line. This stop-start process has a significant impact on cost and efficiency.

Traditionally, when variable information was needed to be amended or new details added at the end of the production line, the packs would be thrown away and the packaging production process would have to be restarted. The DataLase® process provides a unique solution to these problems. The process is a reliable method for printing market specific data onto packs already bearing generic info on them thus reducing waste and saving money. Any changes can be easily programmed into the system enabling the process to produce customized data on the pack without the need to stop the production line and go back to the start of the packaging production process.

"By using the DataLase® process to customize packaging, brand owners have greater flexibility for art work changes," comments Kevin Murray, VP of DataLase. "The patented technology is capable of quickly printing market specific data on the packaging, thereby reducing inventory and shortening time-to-market. Manufacturers can order one pack in large quantities and customize it on site while also increasing profits."

More information about the award-winning DataLase® process is available at www.datalase.com or by e-mail at usainfo@datalase.com (for USA) and info@datalase.com (for all other enquiries). Alternatively please visit DataLase on booth #S-3018, PACK EXPO 2006.

Background to DataLase:
DataLase, the originator of the award-winning DataLase® process, is a fast growing technology company, providing patented, innovative laser marking solutions across a diverse range of sectors. With its headquarters in Widnes, UK, DataLase also has a significant US operation based in Atlanta, Georgia. The patented DataLase® process is suitable for applications including product identification and anti-counterfeiting. The company's product range incorporates specialist solutions for primary and secondary packaging, as well as alternatives to print-and-apply labels. DataLase is also developing applications such as direct tablet and food marking as well as full color printing for the future.

Head Office: DataLase, Unit 3, Wheldon Road, Widnes, Cheshire WA8 8FW
US Office: DataLase Inc., 30 Technology Parkway South, Suite 300, Norcross, GA 30092