Marchield Custom Designed and Installed Lead Shielded Medical and Dental Office Cabinets and Workstation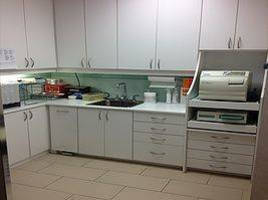 Marshield manufactures and installs custom-designed lead shielded wood office cabinets and workstations for Medical and Dental offices. These units are constructed to meet the exact needs of your clinic and our professional installation ensures a contemporary, healthy, charming and professional environment you will be pleased to call your workplace. MarShield can also work with you to retrofit your medical and dental facilities where existing doorways and openings must be brought up to current code standards for radiation shielding.



Features Benefits

Two room sharing of an X-Ray unit with unique Centre Island unit

Additional storage available in unlimited configurations

Antibacterial solid surface countertops

Units meet all standard safety codes and regulations

Doors laminated using CARB II certified material with 0.8 mm lead

Wide variety of finishes and colours available

Hinge types used are sized to meet regulations specific to lead lined doors



Applications

Center Island Cabinets (for sharing of x-ray equipment)

Sterilization Centres

Operatory Cabinet

Hygiene and Side Units

Custom Counter Units



See more information on our Lead Lined Office Cabinets / Workstations here (http://http//marshield.com/lead-lined-cabinetry/) and feel free to contact our product engineering specialists at MarShield anytime for a consultation (800-381-5335).