M&H's New Contact Lens Bottle Shortlisted for Starpack Award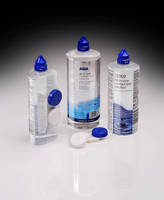 MH Plastics' new contact lens bottle has recently been shortlisted for the Starpack Awards 2015.



The new bottle which has been designed as a custom product for EM Pharma Ltd enables the user to store the contact lens case on the side of the bottle, using a raised, moulded profile that allows the case to be attached and removed with ease, helping reduce bathroom clutter within the home. As lens cases tend to be quite small, the potential to locate the case on the bottle helps users find all that is needed for this element of eye care, in one place.



In commissioning the new bottle, EM Pharma Ltd was looking to provide a one-stop solution to the issues of contact lens care, using a quality product that would provide a value-added approach through the inclusion of a lens case. Commercially, the product has been a great success, achieving placement with retailers and major supermarkets. The bottle, closure and lens case were designed, manufactured and assembled by MH Plastics, part of the RPC Group of companies, for EM Pharma Ltd.

More from Electrical Equipment & Systems