Low Noise Amplifier operates from 450-1,500 MHz.
Press Release Summary: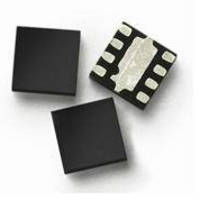 Leveraging 0.25 µm GaAs Enhancement-mode pHEMT process, Model MGA-633P8 achieves Best in Class NF performance of 0.38 dB at 900 MHz. Active Bias unit is used as first stage low noise amplifier within cellular base station transceiver radio cards, tower mounted amplifiers, combiners, repeaters, and remote/digital radio heads. Miniature unit is housed in surface mount 8-lead QFN package measuring 2.0 x 2.0 x 0.85 mm.
---
Original Press Release:

450-1500MHz Ultra Low Noise, High Linearity Low Noise Amplifier (LNA)



Avago Technologies' MGA-633P8 is the latest addition to our family of ultra low noise, high gain, high linearity Gallium Arsenide (GaAs) Active Bias Low Noise Amplifiers (LNA). Leveraging Avago's proprietary 0.25um GaAs Enhancement-mode pHEMT process, the device achieves Best in Class NF (0.38dB @ 900MHz) performance and is designed to be used as first stage LNA within cellular base station transceiver radio cards, tower mounted amplifiers (TMA), combiners, repeaters and remote/digital radio heads.

The MGA-633P8 is an Active Bias LNA which operates from 450MHz to 1500MHz. Additional products will be released later in the year that support frequencies within all major cellular bands: GSM, CDMA, UMTS and the next generation LTE (700MHz band in North America and 2.5GHz band in Europe and Asia). Since all of the devices will share a common footprint, pin-out, and external matching network, they provide a common PCB design to customers when used at different frequencies and therefore simplifying the PCB layout.

The MGA-633P8 is housed in a miniature 2.0 x 2.0 x 0.85 mm surface mount 8-lead QFN package.

Request a Free Sample or Quote

Subscribe to Avago's educational monthly e-newsletter, the AvagoNOW. Readers have found the information informative and helpful.

Avago Technologies, 350 West Trimble Road, San Jose, CA 95131, USA
Copyright © 2010 Avago Technologies Limited in the United States and other countries

More from Services