Live Lathe Tools for I.. D. Machining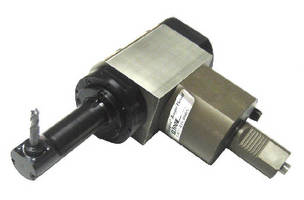 Eltool's live tool modules combined with the company's right angle heads are designed to machine internally in bores down to l inch in diameter. Secondary operations including I.D. milling, drilling, slotting and grooving can now be integrated into turning operations, resulting in higher throughput, reduced handling, and improved accuracy.

Designed to fit popular lathes with live tooling capability, the drive modules feature precision angular contact bearings, heat treated and ground shafts, and anti-backlash design. The tools are cooled and lubricated by the filtered machine coolant, allowing continuous duty cycles. They are available in both face and O.D mounted versions.

Milling and drilling style right angle heads are offered, in a variety of sizes and lengths. All heads are interchangeable with all drive modules.

More from Architectural & Civil Engineering Products