Lear to Showcase Key Technologies at the Geneva Motor Show and Sponsored Car Design Night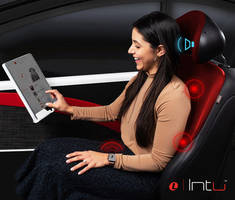 SOUTHFIELD, Mich., March 6, 2019 /PRNewswire/ -- Lear Corporation (NYSE: LEA), a global automotive technology leader in Seating and E-Systems, announced it is showcasing a number of its latest innovations during the Geneva International Motor Show. The technologies include Lear's Intu™ Intelligent Seating, which will be featured in Rinspeed AG's MicroSNAP autonomous concept vehicle, as well as innovations in electrification, connectivity and shared mobility. Lear also served as the premier partner of the 12th Annual Car Design Night Geneva.
At the Geneva Motor Show and Car Design Night, Lear will display:
The Intu™ seating system, jointly developed by Seating and E-Systems engineers, which is composed of a full suite of intelligent technologies that provide enhanced passenger comfort, wellness, entertainment and safety
The ConnexUs™ technology, which provides advanced connectivity among vehicles, infrastructure and pedestrians to help make cities smarter and car rides safer
Electrification capabilities that pave the path for cleaner and more efficient mobility using our deep knowledge in high power electronics and electrical distribution systems
ConfigurE+, the first adaptable long-rail seating system with power, that provides limitless configurable options, ease of use and safety
"Our innovative seating, connectivity and electrification technologies are an excellent fit with Rinspeed's visionary MicroSNAP autonomous concept car," said John Absmeier, Lear's Chief Technology Officer. "Our solutions represent the future of automotive and our craftsmanship is second to none, which makes the Geneva Motor Show, one of the world's premier automotive events, an ideal place to exhibit our capabilities."
The 12th Annual Car Design Night Geneva brought together acclaimed car designers and senior design executives. During the event, Car Design News unveiled the Concept and Production Cars of the Year, as selected by design directors all over the world, and presented CDN's Lifetime Achievement Award.
About Lear Corporation
Lear is one of the world's leading suppliers of automotive seating systems and electrical systems (E-Systems). Lear serves every major automaker in the world, and Lear content can be found on more than 400 vehicle nameplates. Lear's world-class products are designed, engineered and manufactured by a diverse team of approximately 169,000 employees located in 39 countries. Lear currently ranks #148 on the Fortune 500. Lear's headquarters are in Southfield, Michigan. Further information about Lear is available at lear.com or follow us on Twitter @LearCorporation. Lear is where passion drives possibilities.
CONTACT: Katya Pruett, Lear, 248-447-1646
More from Fluid & Gas Flow Equipment