Leading Medical Device Manufacturer Buys Viscometers for Coating Control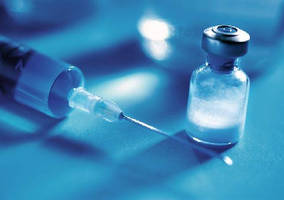 A world leader in medical injection devices has purchased 10 process viscometers from Cambridge Viscosity, a leader in advanced viscometer systems for process and laboratory applications. The viscometers will be used in the medical device company's European production facility to control coating applications in the production of hypodermic needles.

In selecting Cambridge viscometers, the medical device company undertook a significant testing program at their facilities in Ireland and the US. Engineers for the medical/surgical device company say that they selected Cambridge's viscometers over other process viscometers because of their accuracy, reliability and ease of integration into the company's existing production processes.

Robert Kasameyer, president of Cambridge Viscosity says, "The Cambridge units are accurate and dependable. The small size and stainless steel construction of the sensors, as well as the processor configuration, simplify integration into the customer's processes. Our medical and pharmaceutical customers choose Cambridge because of the small sample size required and the accuracy and reliability of the viscometer itself."

About Cambridge Viscosity

Cambridge Viscosity sets the standard for extraordinarily precise, reliable and low maintenance viscosity measurement and control systems. Patented oscillating piston technology ensures accurate, true results across a broad range of lab and in-line applications, including oil and gas, petroleum and bio-fuels, coatings, paints and inks, pharmaceuticals and other substances.

Cambridge Viscosity's sensors and viscometer systems conform to ASTM, DIN, JIS and ISO standards, with a range of models designed to meet specific industry and application needs. Certifications include ATEX, FM and CE.


More from Communication Systems & Equipment