LCD is viewable indoors and outdoors.
Press Release Summary: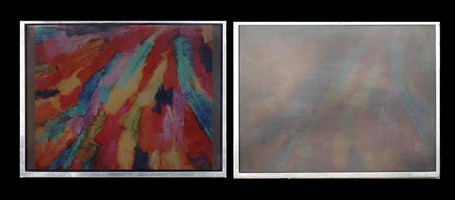 Suited for tablet PCs, 10.4 in. XGA, 1,024 x 768 LCD utilizes Advanced Fringe Field Switching (AFFS) wide viewing angle technology, which allows readability in sunlight due to internal reflection achieved through forming reflection area inside cell. Unit also controls external and internal light coming from back light or color filter. With brightness of 240 nits, display has surface reflection of under 0.3% and transmission of 8.75%.
---
Original Press Release:

BOE HYDIS Develops LCD with Superior Outdoor Readability



January 18, 2007 (Icheon, Gyeonggi-do)... TFT-LCD maker BOE HYDIS (boehydis.com, President & CEO Haesung Park) has developed LCDs for notebooks and tablet PCs with superior outdoor readability.

BOE HYDIS' signature AFFS (Advanced Fringe Field Switching) wide viewing angle technology, improved transmission, and impressive internal LCD panel reflection-which is triple that of conventional panels-enable the new product to offer enhanced visibility even under bright sunlight and completely overcome the outdoor readability shortcomings of existing TFT-LCDs.

The improved outdoor readability of the new product is as a result of the enhanced internal reflection achieved through forming the reflection area inside the cell, an area not used in existing products. Thus, the stronger the outdoor light, the higher the internal reflection to improve readability. The product also succeeds in effectively controlling both the external light and internal light coming from the back light or color filter, contributing to the product's higher readability.

As a transmissive LCD, this product maximizes its transmissive features when used indoors, and utilizes its transflective strength to improve readability when used outdoors. In general, transmissive products perform well only when used indoors; they are difficult to use outdoors. And while transflective products guarantee good outdoor readability, their production cost is high and indoor picture quality is low, which limits their applicability to such devices as cellular phones.

The newly developed 10.4"XGA (1024X768) product for tablet PCs, however, enjoys heightened efficiency in wide viewing angle mode through the application of BOE HYDIS' signature wide viewing angle technology, AFFS. Power consumption has been reduced by 40 percent while maintaining the exact same brightness levels of conventional AFFS products, and brightness by external light sources has been increased 25 percent. Surface reflection has been reduced by 50 percent to under 0.3 percent, and transmission has improved to 8.75 percent, up by 30 percent. Brightness has improved 30 percent to 240 nits.

BOE HYDIS plans to apply the new technology to its 10.4 inch and 12.1 inch LCDs and start mass production in the fourth quarter of this year. The company will also extend the application areas of the technology to notebooks, tablet PCs and UMPC in the near future.

BOE HYDIS President & CEO Haesung Park commented, "With the growing need for portability and mobility of digital devices, their outdoor readability has become more important. As such, this new product will target the high-end premium notebook, tablet PC and UMPC markets."

More from Materials