Latest FactoryLogix MES Platform Manages Full Manufacturing Cycle
Press Release Summary: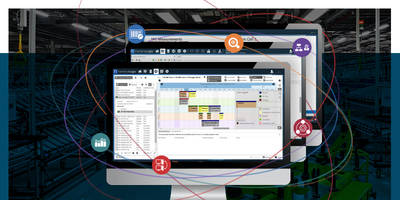 The Aegis' FactoryLogix® MES Platform is now offered with comprehensive quality management system. The software allows operator to prioritize resources and increase the overall efficiency. The platform helps companies to accelerate product introductions, streamline processes and improve quality and traceability.
---
Original Press Release:
Aegis Software to Showcase Latest Manufacturing Execution System Innovations at SMTA's Guadalajara, Mexico Forum 2018
Delivering a Truly Transformative, Uniquely Adaptive and Unprecedented Platform for World-Class Manufacturing Companies
HORSHAM, PA, November 2018, Aegis Software, a global provider of Manufacturing Execution Software (MES), announced today that they will be showcasing their latest technology at the SMTA Guadalajara Forum in Jalisco, Mexico, this November 14th-15th. Aegis will demonstrate the latest release of their industry-leading FactoryLogix® MES platform, which now includes the most comprehensive Quality Management System available.
In its eighth year of events, SMTA's Guadalajara Chapter brings together a network of professionals for a high-level technical conference to share technical solutions and develop practical experience within the Electronics Manufacturing sector in Mexico. The conference and trade show will cover industry-leading topics that include real time production visibility, collaborative robots for the shop floor, and best practices for Industry 4.0 data optimization. 
FactoryLogix is a holistic and modular platform that provides manufacturers immediate visibility into the state of the factory, allowing operators to prioritize resources, increase overall efficiency, and reduce risk. The end-to-end platform MES platform manages the entire manufacturing lifecycle, helping companies accelerate product introductions, streamline processes, improve quality and traceability, and reduce costs for competitive advantage.
To learn more about how your organization can bring greater speed, control, and visibility to your manufacturing operations, stop by the Aegis booth #109 at SMTA Guadalajara for a one-on-one meeting with an Aegis representative. www.aiscorp.com.
More from Agricultural & Farming Products