L-com Releases Serial and USB Converters, Repeaters and Hubs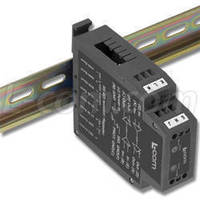 NORTH ANDOVER, Mass. – L-com Global Connectivity, a preferred manufacturer of wired and wireless connectivity products, announced today that it has introduced a series of industrial RS232/422/485 repeaters and converters as well as a series of industrial USB hubs, converters and isolators.



The addition of these new serial and USB connectivity products complements L-com's existing line of industrial cabling, connectors and enclosures.



"Our new serial and USB conversion and extension products were designed to withstand industrial environments where 99.999% uptime is required. These rugged products are perfect for use in industrial automation, process, and factory settings," said Sradha Patnaik, Product Manager.



USB hubs, isolators, and converters utilize high-retention USB ports to ensure secure connections in high-vibration environments. Options for serial products include DIN rail mounting and port power (model dependant).



For more information about this release, please contact:

Peter McNeil

Marketing Manager

978-682-6936 x1174

pmcneil@l-com.com



About L-com Global Connectivity

L-com Global Connectivity, a preferred manufacturer of wired and wireless connectivity products, offers a wide range of solutions and unrivaled customer service for the electronics and data communications industries. The company's product portfolio includes cable assemblies, connectors, adapters, computer networking equipment, and custom products, as well as their HyperLink® brand of wireless products which include antennas, RF amplifiers, coaxial lightning and surge protectors, and NEMA rated enclosures. L-com's HyperLink® wireless products are designed for WiFi, WiMAX, SCADA, 802.11a/b/g/n/ac, RFID and Bluetooth applications. In addition to HyperLink®, L-com's other brands include MilesTek®, specialists in Military/Aeronautics connectivity solutions, Aiconics®, a leading manufacturer of electrical connector products and Point Six® Wireless, pioneers in the design and manufacture of wireless sensors used in IoT applications. Trusted for more than 30 years, L-com, which is headquartered in North Andover, Mass., is ISO 9001: 2008 certified and many of its products are UL® recognized For more information, please visit:  http://www.L-com.com/.

More from Optics & Photonics