KN95 Masks In Stock in USA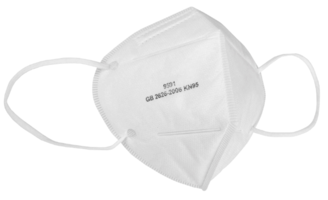 Order Online - Same Day Shipping Available
As we start looking to open up businesses to the public again, the need for masks for the public is increasing. Many states are recommending everyone wear a mask when going out in public, yet supplies are still limited. The KN95 respirators not only protect individuals from getting infected by the virus, but also blocks harmful splashes, chemicals and direct contact with human skin.
New negotiated pricing with our supplies has allowed Larson to source and provide KN95 respirators at lower discounted pricing! We have 50,000 masks in stock and ready to ship today.
Due to volume of orders, we are only accepting online orders for <10,000 units. Please view the below link for pricing and part numbers. If you are set up with Larson Electronics LLC for purchase orders, you can email/fax purchase orders over and we will provide electronic confirmation.
We offer KN95 masks with a 95% filter efficiency rate without restrictions on quantities (bulk ordering is available). The protective gear is in stock – but very limited. These respirator masks are ready for immediate shipment.
More from Electronic Components & Devices