KEMET Adds Automotive Qualification to Advanced Capacitor Technology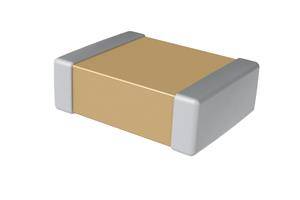 AEC-Q200 approved U2J Class-I MLCCs bring enhanced performance, stability and predictability to automotive applications
GREENVILLE, S.C., June 29, 2017 - KEMET Corporation (NYSE:KEM), a leading global supplier of electronic components, has announced the extension of its U2J dielectric for automotive grade applications. With AEC-Q200 automotive qualification, the U2J surface mount (SMD) platform offers more than twice the capacitance available in C0G/NP0. It also offers superior temperature performance over X7R, X8R and X5R, rendering it an ideal capacitor solution for vehicle applications.
U2J parts are well-aligned to the stringent demands of automotive systems. Their superior performance versus other technologies can help designers overcome challenges in circuits requiring low-loss, noise reduction, critical timing requirements, and improved capacitance stability versus commonly used X7R-based parts.
Designed for use in environments with operating temperatures ranging from -55°C to +125°C, KEMET's U2J capacitors only experience small, predictable and linear capacitance changes with respect to temperature. In addition, U2J-based parts retain over 99% of nominal capacitance at full rated voltage, and with low ESR and ESL, can handle very high ripple currents. These new devices are Pb-Free, RoHS and REACH compliant without exemptions.
U2J SMD MLCCs are available now in both commercial and automotive grade and with a flexible termination option. For more information, please visit www.kemet.com/U2J.
About KEMET
KEMET Corporation is a leading global supplier of electronic components. We offer our customers the broadest selection of capacitor technologies in the industry along with an expanding range of electromechanical devices, electromagnetic compatibility solutions and supercapacitors. Our vision is to be the preferred supplier of electronic component solutions demanding the highest standards of quality, delivery and service. KEMET's common stock is listed on the NYSE under the symbol "KEM." Additional information about KEMET can be found at http://www.kemet.com.
Contact:
Dr. John C. Boan
Vice President, Marketing
954.766.2813