Jason Mills, LLC Has Announced the Redevelopment of its Polyester Mop Headband Mesh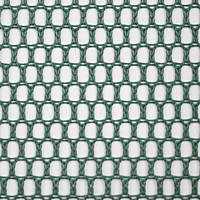 Traditionally made of open mesh construction, the new material gives a fuller coverage while still allowing for moisture transfer and drainage through its micro mesh openings.
Jason Mills, LLC has been manufacturing and engineering its line of industrial knits in the US since 1976. In addition to the polyester mop mesh, there are two nylon SKUs designed for squeegees. These fabrics contain the same super abrasive finish as the mop headband mesh.
Please visit our website, www.jasonmills.com or email us at info@jasonmills.com for information about these products and the other materials we produce.
More from Architectural & Civil Engineering Products