Cleaning Compounds and Chemicals
It's So Smart, It's Patented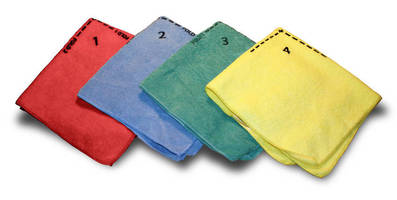 Kaivac's unique SmartTowel™ system is now patented.



Made of high-quality microfiber, the SmartTowels can be folded into sections—four on one side, four to eight on the other—so users always work with a fresh portion of towel, keeping people and places healthy.



The SmartTowels come in various colors suitable for color-coding systems, which help users know which tool is used for a given task.



Color coding helps minimize training time, overcome language barriers, and eliminate cross contamination.



For more information, visit www.kaivac.com, or call 513-887-4600.



More from Cleaning Products & Equipment